My goodness! Is it really September already??! I cannot believe how quickly this summer flew by this year. Although, I suspect my lack of an accurate perspective on the passage of time may have something to do with our very active, very full schedule. Or, I just have an innate ability to be completely oblivious to the days passing by. Either way, it's September already!
We did have an interesting and unforgettable summer, by the way. The summer started with the Colleen and Jared singing and acting in their end-of-year performance with the Palm Lake Performing Arts Center. The theme was British Invasion and the final performance was filled with music from the Beatles, Def Leppard, Elton John, and the musical Oliver, along with some of the best Monty Python skits. My kids are still singing the praises of "Food, glorious food!" and complaining about dead parrots! This year's theme is the Old Testament. They'll be singing Contemporary Christian songs and learning a lot about Bible storytelling. I can't wait to see what the dance classes do for this one!!
Just after the performance, we headed off for a camping trip to Stone Mountain, Georgia, of course. I just can't get enough of that place! This was a special trip for us filled with poison ivy, angry hornets, busted knees, and monstrous ticks! Jared ran into the back end of a parked truck (don't ask) and ended up with a pretty nice black eye and a little road rash on his knees. However, we would not let anything slow us down! We still hiked like maniacs even at night, found 81 letterboxes, made some new friends, and spent a little time with some old ones. Tom and Colleen made some special memories of their own when they tackled a challenging night hike that had them swimming across a channel and tromping around an island barefoot. Well, at least their boots stayed dry!
Next was a trip to Gainesville, Florida, for the 4-H State Competition where Colleen took home the 2nd place trophy and a chance to compete at the regional competition. Oh, and not to waste the trip, we took a tour around Gainesville after the competition and found a few letterboxes while we were there. Of course.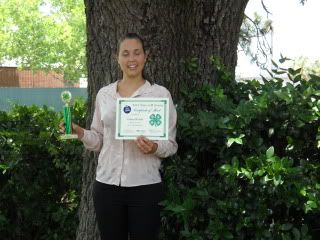 Somewhere in here is a trip to Ocala for 4-H camp, where, after dropping Colleen off at camp, Tom, Jared, and I had a lovely picnic, checked out parts of the Florida Trail, and found some letterboxes…of course.
The 4-H Regional Competition was in Clemson, South Carolina, so we packed up our camping gear and headed to South Carolina for a few days. Did I mention that the transmission in the van was going? Oh, and the air conditioner. And the door locks and electrical system. And, and, and…you get the idea. Before the road trip to South Carolina we had to make some decisions. Do we dish out a few thousand dollars to fix the old girl or replace her? Well, we replaced her…with a TRUCK! Never in my life did I ever think I'd be driving a pick-up truck. Then again, I didn't think I would ever own chickens either, and here I am. So, now we have this very large pick-up truck that I love driving, and we headed off to South Carolina. This was a much calmer trip than our usual camping adventures are. Colleen took tenth at Regionals. The dog discovered that she likes to walk in the shallow waters at the edge of a lake. We learned that the Botanical Garden at Clemson has some interesting artwork and is a great place to letterbox or crash a wedding whichever you prefer. We did both. We also made some wonderful new friends! And found some letterboxes…of course.
Also, in all of this craziness, my daughter turned 17!! I cannot believe she is 17, has her permit, and is a senior this year. It's going to be quite a year! We had her party at a local place that does swing dancing including lessons. Everyone had a great time. I even danced!! Very cool!
We even managed to make it to the Homeschool Open House at the Museum of Science and Industry in Tampa. If you ever have the chance to check out the CSI Experience Exhibit at a local museum, go for it! It was a wonderfully interactive exhibit where you visit three crime scenes then follow up at various labs including autopsy to solve the crimes. The kids had a blast. Ok, I did, too, even though there weren't any letterboxes.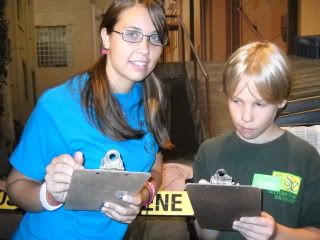 The summer ended with a beach picnic for middle schoolers with our homeschool support group. Jared had a great time reconnecting with friends he hadn't seen all summer. And I got to hang out with some of my favorite moms and meet a few new ones. It was wonderful!!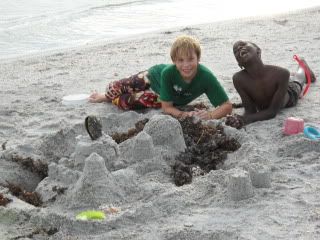 Last but not least, we spent a couple of days with my brothers and sisters-in-law who visited from Pennsylvania over Labor Day weekend. I am probably missing a whole lot of fun things we did, but at least I got the highlights. I am so ready to get into the regular routines of the school year and to stay home long enough to actually get my house clean!! Boy, is it cluttered from all our comings and goings. Like I said, it was an interesting, eventful, and unforgettable summer. I have a feeling, though, that with Colleen's senior year ahead of us and Jared entering the middle school years, it's going to also be an interesting, eventful, and unforgettable school year. Did I mention that the kids have decided to be heavily involved in 4-H this year? When I say "heavily involved," I mean that the 4-H club will be meeting here now, and we've increased our animal population by four. Oh, and Colleen is taking dance, choir and drama classes, and Jared is taking drama, choir, and piano lessons. It's going to be an interesting, eventful, unforgettable, and NOISY year!!
Thanks for stopping by! Now that I've recapped our summer craziness, I promise to return to my more practical and useful posts. In fact, I'm almost done with my next one already. I had some down time during the piano lesson.
Grace and peace be yours in abundance.
Betty