I'm always on the look out for interesting and useful gifts. If you saw my house, you'd realize that I don't do pretty. I'm not really a knickknack kind of person. I have a few very special pieces here and there, but each one has a story. So, because I have this aversion to dust collectors, I find it almost impossible to give them as gifts. Which means I have gift-giving issues. My solution? Food!
Over the years, I slowly but surely started giving everyone food as a gift. Everybody eats, right? And there's no agonizing over size or color or that the gift won't go with the décor. What's really cool is that everyone seems to like my food gifts. That's more than I can say for my non-food gifts, most of which I have no doubt landed in yard sales and Free-cycle piles!
Anyway, through December, along with some of my favorite holiday recipes, I'm going to share some of my favorite gift ideas. Be warned. These gifts are not going to be easier than picking out a basketful of trinkets at the nearest big box store. Instead, they are really quite personal.
These recipes have been taste-tested and approved by some pretty persnickety people. You can give these with confidence! This particular hot cocoa mix has become a family favorite. It's rich and creamy and so very chocolate-y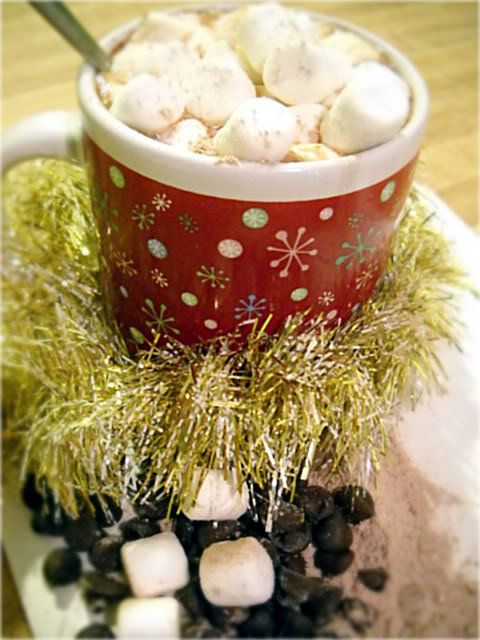 Rich Double Chocolate Hot Cocoa Mix
1 cup powdered coffee creamer
2/3 cup milk chocolate chips
1 1/3 cup sifted powdered sugar
1 cup unsweetened cocoa powder
2/3 cup powdered milk
In a large bowl, combine the above ingredients and stir until the mixture is well blended. Fill half-pint canning jars with mix. Decorate and attach a gift tag with directions for preparing Double Chocolate Hot Cocoa.
Single serving directions: Place 2 tablespoons Double Chocolate Hot Cocoa Mix in a mug. Pour boiling water over mixture. Stir until mix is completely dissolved. Garnish with marshmallows or whipped cream and a sprinkle of unsweetened cocoa powder.
Tips: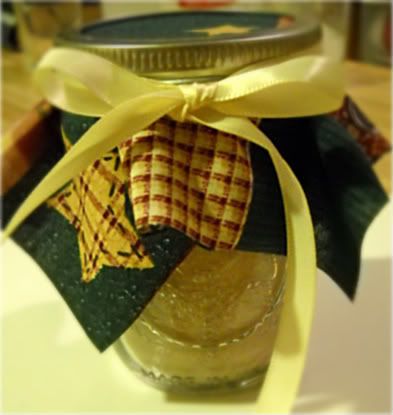 The directions say to fill half-pint canning jars. We're not looking for preserving food here, just something to contain the ingredients. Clean and de-labeled baby food jars work great, too. Decorate with a puff of cotton stuffing, a square of Christmas fabric, a pretty ribbon, and a tag with preparation directions and a holiday greeting from you and your family and you're all set!
Make up a few jars to keep on hand throughout the holiday season. You never know when you're going to need a last minute hostess gift, or you've forgotten a gift for a teacher or paper boy. These also make a great addition a basketful of other homemade goodies and treats.