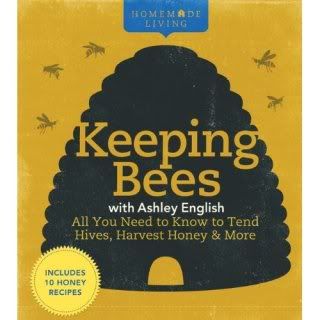 Amy over at
Homesteading Revival
is giving away
Keeping Bees
, a new book by Ashley English. The book is filled with detailed information about beekeeping including:
• questions and concerns before purchasing bees
• hive hierarchy and "beespace"
• hive housing, location, and feeding requirements
• how to intall honeybees (in detail!)
• providing the best health and wellness for your hive
• how to extract honey
• profiles of different beekeepers from a variety of backgrounds
• honey-based recipes!
Wow! My husband wants to start a hive, so I'll definitely be looking into this book. Make sure you head over to Homestead Revival to enter the giveaway for this valuable beekeeping resource! The giveaway ends on Friday!