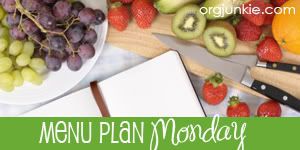 Wow, it was quite a full weekend! The kids had a 4-H performing arts competition on Friday. Colleen had a senior meeting on Saturday along with a golfing outing with the senior class. Then we had church Saturday night, a performance Sunday morning, a last minute seminar Sunday afternoon, and still all of the usual chores and responsibilities. I'm amazed that I wasn't exhausted at the end of the weekend.
A couple of months ago, we made a few changes to our diet. We've always eaten fairly healthy, but we significantly increased our intake of raw vegetables by adding a small salad to the side of most of our dinners. As a result, we've been eating less starch at dinner, and we haven't been craving the sweets like we used to. I think these changes are why I had more energy and more focus during all of this craziness. My niece recommended a book to me which talks about how healthy a vegan diet is. I think it's time to read it! I don't think I'm ready to make what I consider an extreme change, but I'm at least willing to take a look. I'll let you know what I find.
Menu Plan for Week of 03/14/2011
Lunch
Hubby usually takes one sandwich along with chips, carrot and celery sticks, and a piece of fruit in his lunch. The rest of us will be eating either sandwiches or leftovers.
Sandwich of the week – PBJs, veggie sandwiches, or salads
Fruit of the week – Apples and oranges
Dinner
Monday – Chicken and dumplings
Tuesday – Grilled chicken salad
Wednesday – Chicken, black beans, and corn salad
Thursday – Corned beef and cabbage
Friday – Taco salad
Saturday – Spaghetti and salad
Sunday – Grilled hamburgers, fried potatoes, tossed salad
Thank you for stopping by!
Grace and peace be yours in abundance,
Betty