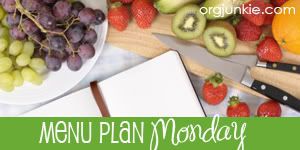 What a crazy weather week! We did go strawberry picking, but only came home with 56 quarts before we got hit with some pretty serious rain. So, we planned to go back out later in the week. Fat chance with tornadoes touching down everywhere! Considering the amount of trees down, a few thousand homes without power for 24 hours, an RV flipped over on a house, and over 5 inches of rain fell from the sky in a very short period of time (that's over 5 feet of snow in less than a day for you northern folk), the strawberry fields are done.
In spite of all that craziness and the light harvest, we still managed to enjoy
strawberry shortcake
twice (once was for our 4H club), I put up a dozen jars of
strawberry jam
, my friend Karri and I enjoyed a couple of daiquiris while our daughters enjoy a couple virgin ones, and I still have enough in the freezer to make one batch of wine and smoothies for a few months plus my Christmas jam and a new experimental jam that uses 5 different kinds of berries, none of which are in season at the same time. So, it didn't turn out so bad after all. Just pray for another good peach harvest this year like we enjoyed last year!
Well, I better get this menu finished. This Saturday is Demonstration Day for 4H, and a certain young man still has a lot of work to do. The boy just came off of a full week of birthday celebration, but now it's time to get back to work! I know; I'm such a meanie.
Menu Plan for Week of 04/04/2011
Lunch
Hubby usually takes one sandwich along with chips, carrot and celery sticks, and a piece of fruit in his lunch. The rest of us will be eating either sandwiches, salads, or leftovers.
Sandwich of the week – PBJs, veggie sandwiches, or salads
Fruit of the week– Apples, bananas, cantaloupe, and plums
Dinner
Monday – Taco salads (we didn't get to these last week)
Tuesday – Grilled chicken salad w/artisan bread
Wednesday – Spaghetti w/ homemade sausage and fresh pasta
Friday – Breakfast for dinner (eggs over easy, pancakes, and sausage and potato skillet)
Saturday – Baked chicken, herbed rice, salad, green beans
Thank you for stopping by!
Grace and peace be yours in abundance,
Betty