This time last year, I was up to my elbows in glitter and pink satin. Colleen and I made just about everything for prom last year: the dress, the jewelry, the purse, and the corsage ( I don't do undergarments or shoes). I was still picking glitter out of my sewing machine six months later! But it was worth it. Colleen looked lovely and had a wonderful time at prom.
This year, she found the perfect dress for less money than it would have cost to by the material. Woohoo!! All I made this year was the purse. Not that I mind the challenge of creating formal wear, but I welcomed the break.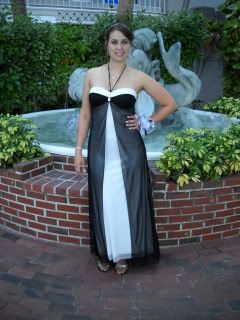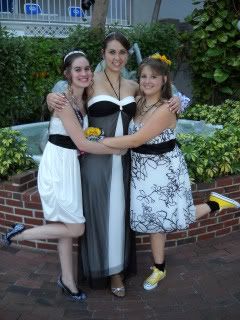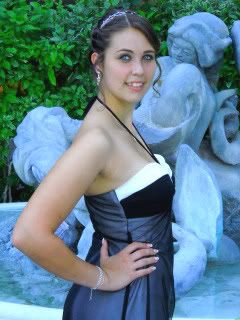 Colleen's BFF Sarah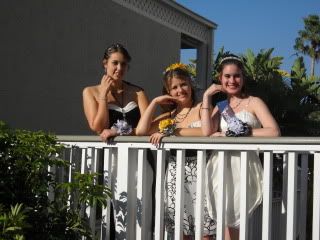 Colleen, Sarah, and Bekah
Another BFF Bekah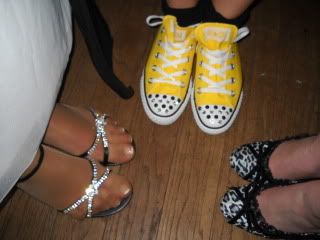 The shoes just say it all!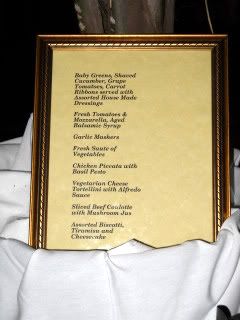 The Menu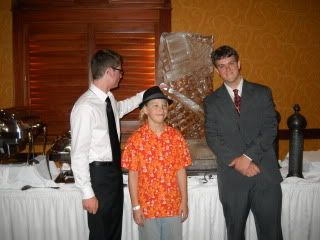 All these pictures and this talk of prom, you might be wondering if we still homeschool. Yep. We still homeschool. We just happen to belong to a local homeschool support group that organizes a homeschool prom. In fact, there are two in the area every year. They are lovely formal affairs that emphasize celebrating the graduating class and the coming end of the school year rather than the whole dating scene. In fact, I believe more teens showed up at prom without dates than with!
Thanks for stopping by! And a HUGE THANK YOU! to my friend
Linda
for putting her heart and soul into organizing THE BEST PROM EVER (according to my daughter anyway!)
Grace and peace be yours in abundance,
Betty