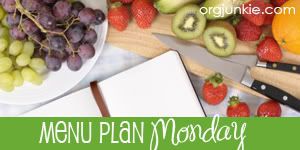 Well, the temperatures have been staying in the 90s now. I guess summer is officially here. Although, our daily thunderstorms haven't started yet.
I don't really like summer in Florida. Have I told you that before? I never did do hot, hot temperatures well. I only moved here because people I love dearly wanted to be here, and that mattered a lot more than the heat. So, over the years, I've made many adjustments in order to deal with the heat and not feel wilted and drained all the time. Mostly, I just stay inside, near an air conditioner during the worst parts of the day. A Florida summer for me is like winter up north for my friends and family. Hibernation time! I think it's time to institute daily siestas!
Anyway, summertime also means lots of cold, quick fix foods, usually salads and maybe a few things on the grill. We are working on a solar oven and possibly a brick oven idea so I don't have to heat up the house just to bake a little bread. I'll let you know what we come up with. In the meantime, I'll just be the puddle of sweat on the floor.
Menu Plan for Week of 05/30/2011
Breakfast
Lunch
Lunch of the week – PBJs, veggie sandwiches, leftovers, or salads
Fruit of the week – Apples and cantaloupe
Dinner
Monday – Hamburgers, potato salad, corn on the cob, tossed salad
Tuesday – Leftovers
Wednesday – Chicken salad wraps
Thursday – Marinated veggies tossed with bowtie pasta
Friday – Grilled chicken salad w/artisan bread (See, I told you the routine was going to change)
Sunday – Salad Bar Sunday
Thank you for stopping by!
Grace and peace be yours in abundance,
Betty