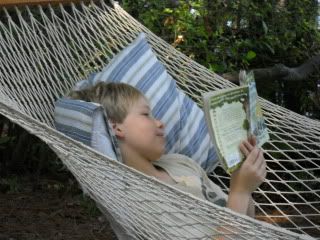 This may be the very first summer in ten years that we won't be schooling all summer long. Gasp! Here's the problem. I'm out of curriculum. That has never happened before.
Normally, because we don't schedule the summer off of school, we take our time with our curriculum. I like finishing each and every textbook, but I don't believe it has to happen in nine months like the schools. We usually take an entire year to finish everything. However, this year, we finished early, and I wasn't quite ready for that.
Colleen graduated in May, but I was ready for her to be finished. I knew that was coming. I just didn't expect Jared to finish everything. Yes, the lesson plan was right in front of me. I saw the end was near. But, let's face it, this is homeschooling. The end is negotiable, right? If Jared needs more help with something or wants to take a lesson a little deeper, the original lesson plan moves a couple of days to make room for supplemental material. Learning continues, even though we've strayed from the original lesson plan. However, April and May went by without a single distraction or day off! That never happens!!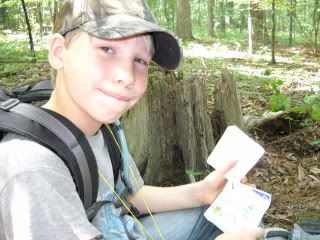 Since I already know what we're using for 7th grade, I could hurry up and get it. However, I think after ten years of homeschooling, we could take a summer break. I think it's time that Jared learned a few more useful skills like how to paint a room and how to build a deck. I think it looks like a good summer for more letterboxing picnics and exploring local parks and swimming at the pool. Maybe we'll even hit the beach a time or two and do a little fishing off a pier. Yeah, I think it's going to be a very interesting, no-school summer indeed! Seventh grade can wait until September.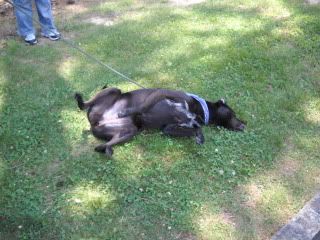 The dog seems to like the idea!
Thanks for stopping by! What are you doing this summer?
Grace and peace be yours in abundance,
Betty