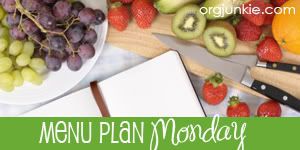 We finished the full six weeks of our
Eat to Live
challenge!! Woohoo!
At our final weigh-in, I lost 11 pounds and my husband lost a whopping 21 pounds!! Not bad!
We're still in the process of deciding what food we want to bring back and what habits we want to keep. It's funny how we both want to bring back different things. Tom wants a little more grain in his day and I want dairy. Have I mentioned how much I miss cheese?! So, he's getting his daily cup of granola back, and I get cheese, for starters. We'll just see how it goes before making too many more changes. We both are enjoying this weightloss and how good we feel. There's no point in making any big changes when we haven't made it to our goals yet.
If anyone is interested in making some serious changes to their diet, health and weight, I highly recommend reading Eat to Live. The strict vegan diet with its serious starch and calorie restrictions will seem quite harsh and extreme at first, but Wow! What a difference! Unfortunately, I learned that I can't keep this up for the rest of my life. On the plus side, my husband and I learned a lot about portion control.
By the way, we ended our challenge with a bang and yes, we did go out to eat! And yes, my husband and I had a representative of every kind of meat we could. We had a bit of bacon on our salad, and we both ordered a mixed grill that had a small steak, a small piece of chicken and a couple of shrimp. And it was very good! And no, we didn't "suffer" after eating it all. Like I've said before, we don't have serious dietary issues. We just need to lose weight. However, we were very good about taking what we learned about portion control and applied to our special evening out. I'm certain that made a big difference in how our detoxed bodies reacted.
I mean no disrespect to vegans and vegetarians everywhere, but after these six weeks, I realize that I really am not cut out to spend the rest of my life as a vegan. About every three weeks, the craving for meat became unbearable. If I ate one small meal that contained a little meat, I was good for another three weeks without any problems or cravings.
Menu Plan for Week of 09/12/2011
Lunch
Lunch of the week – Salads, wraps or leftovers
Fruit of the week – Apples, bananas, melons, nectarines and peaches
Dinner
Monday – Homemade Pizza (Cheese, glorious cheese! What is there more handsome?! Sorry.) and a salad
Tuesday – Beans and cornbread, tossed salad
Wednesday – Veggie Pitas, steamed veggies (Dinner on the go)
Thursday – Minestrone, tossed salad
Friday – Baked potatoes, roasted veggies and salad
Saturday – Dinner at a friend's home who has been patiently waiting for us to "come to our senses and be over this thing."
Sunday – Letterboxing picnic to include something on the grill, I just haven't decided what yet.
Thank you for stopping by!
Grace and peace be yours in abundance,
Betty