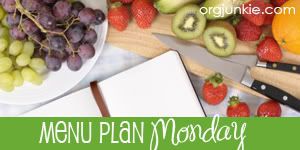 How was your Thanksgiving? I pray it was filled with wonderful memory-making moments that will be retold over and over again at future Thanksgiving dinners!
Ours was pretty special. We tackled an incredibly huge project and actually got it about 75% finished. My husband and son are amazing! From Thanksgiving until yesterday they built a shed, moved a shed, built shelves for both sheds, emptied a truck full of tools into the sheds, emptied an entire room that was filled to the brim with stuff, built shelves for that room, refilled the room in a much more organized way, and started on the last room of shelves. I think they were very happy to go to work today and get a break!
For the record, they really did do most of the work. I did some of the carting and organizing, but mostly I just kept them well-fed and kept up on the animal and garden chores, washed dishes and monitored a steady stream of freecycle posts as we got rid of stuff. It was quite the interesting Thanksgiving vacation.
We'll be decorating for Christmas a little late this year, but it'll be worth it. We've had to put these projects off for so long because of time and money issues that it's kind of exciting to get them done.
Anyway, I have a few more things to list on freecycle and Christmas jammies to get working on and a sewing machine to fix. Have a wonderful week!
Menu Plan for Week of 11/28/2011
Lunch
Lunch of the week – Salads, wraps or leftovers
Fruit of the week – Apples, bananas, and pears (the fruit selection will probably stay about the same now until March. No more summer fruits…sigh.)
Dinner
Monday – Turkey-rice soup, salad, artisan bread
Tuesday – Big salad, artisan bread
Wednesday – Sautéed veggies and marinara over homemade pasta, salad
Thursday – White chili, salad
Friday – Vegetable barley soup, salad
Saturday – Chicken and broccoli in orange sauce over rice, salad
Sunday – Tater tot casserole, salad
Thank you for stopping by! Can you tell the weatherman is predicting a cold snap this week? I just love a nice, hearty soup when it gets cold!
Grace and peace be yours in abundance,
Betty