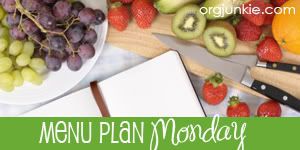 Happy New Year! Is it really 2012 already?! My goodness, how time flies when you're having fun!
A new addition to the menu this year is a regularly scheduled cooking lesson for Jared. The kids are always welcome in the kitchen and often help with meals, but at some point we provide more formal lessons which teach all the basics a person needs to read, to understand, and to prepare most recipes. I'm a firm believer that everyone needs to have basic cooking skills.
Each new recipe will be repeated three or four times, depending on how Jared does. The first week, he's the assistant, chopping and prepping ingredients and observing. The second week, I'm his assistant, and he'll be doing most of the cooking. The third week, I'll sit on the sidelines and watch him. The fourth week, he has free reign to tweak the recipe and experiment a little. Then we move on to another basic recipe.
Not only is cooking a necessary basic skill for life, having more than one cook in the house really helps the home run more efficiently.
Menu Plan for Week of 01/02/2011
Lunch
Lunch of the week – Salads, wraps or leftovers
Fruit of the week – Apples, bananas, oranges, and pears
Dinner
Monday – Leftovers
Tuesday – Halushki, steamed veggies, salad
Wednesday – Roast chicken, mashed sweet potatoes, veggies
Thursday – Cooking Lesson: Spaghetti, including homemade pasta, salad
Friday – Chicken and dumplings, veggies, salad
Saturday – Chicken and rice soup
Sunday – Scalloped potatoes and ham, veggies, salad
Thank you for stopping by!
Grace and peace be yours in abundance,
Betty