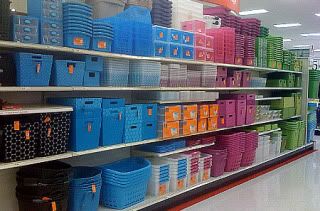 It's January. It's the start of a new year and a time that always feels so ripe for change. Many of us are looking around our homes critically, deciding what needs to go and what can stay. We're examining our household routines, searching for ways to run our homes more efficiently.
Usually, I revamp
my control journal
over these first few days of the New Year, tweaking my cleaning routines to better suit our current schedules and changes.
Sometimes, though, I feel pressed to make big changes, which isn't necessarily a bad thing. An organized home runs smoothly. How much more peaceful the day is when you can find everything, and you're not racing out the door late for an appointment you completely forgot. After a crazy year like the one we just had, I really feel convicted to make big changes
Unfortunately, there are times when I let the organization of my home rule everything, pitting the Mary and Martha in me against each other in a smackdown cage match battle to the death. Sadly, it's usually my family that loses that battle.
Do you ever do that? Do you ever make the organization and appearance of your home so important that you snap and snarl at the people you love the most so that your home looks photo shoot ready at all times? Do you ever put perfection above people? I'm horribly guilty of barking orders like a drill sergeant at times to my dear family, especially in January when I'm bent on making "improvements" to the running of our home. It took a long time, but I grapple with and eventually accepted two truths: I have a pride issue, and God's idea of order and organization isn't the same as man's.
My dear friend, Monica, and I came to the realization that we wrestle with pride issues more that we wanted to admit. Here's what we learned. If you're freaking out on your family to straighten up the house because a friend is on their way over, you have a pride issue. If you are fussing that the appearance of your home might not please a guest (who doesn't live there, I might add), you have a pride issue. If your children are only allowed to play with one toy at a time because an unexpected visitor might stop by and see a little clutter, you have a pride issue. If you're in debt up to your eyeballs because you just had to have the right paint, furniture, curtains, carpets, etc., you have a pride issue.
Don't get me wrong; I have nothing against a lovely home that's neat, orderly, and organized. What I'm saying is that if you have to hurt your family in order to create that neat, orderly, and organized home and that if you are creating that neat, orderly, and organized home in order to please someone else, you might want to take a good look at your heart. I had to come to grips with the fact that we are an active family living on a very limited budget. We work on craft projects and house projects and sometimes things are not very orderly until those projects are done. I also had to accept the fact that living up to someone else's expectations isn't just the wrong way to run a home, but it would also mean re-writing my entire family's DNA!
The second truth revealed itself when I learned about something called
Fibonacci numbers
.
An organizing junkie friend of mine who lives and breaths neat, clean, straight lines and aesthetically pleasing order, likes to remind me that our God is a god of order. I agree, sort of. Our God is a god of order, but I don't think His idea of order is the same pristine order we humans often strive to achieve.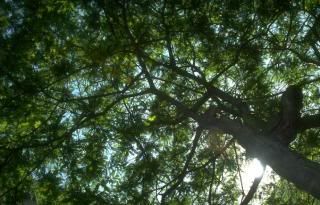 Let me ask you something. What do you see when you look at a tree? Do you see order or chaos? Although a tree can look like a work of art, just ask
Joyce Kilmer
, it doesn't exactly appear to grow with any precision or order. Leaves grow in every direction, covering a haphazard maze of branches that shoot out willy-nilly, here, there, and everywhere. Yet, God, a god of order, created it.
Want to know a secret? That tree does grow with amazing precision and order that follows a mathematical sequence known as
Fibonacci numbers
. Don't worry. I won't make you endure the math lesson, but when you have time, read up on these numbers and how they apply to nature. The bottom line is that what looks like chaos to the world is actually quite orderly underneath.
When I looked around my home during one of my more intense re-organization rampages, I realized that my home is more organized that it appears on the surface. Cabinets are organized according to their contents. Like is stored with like. For the most part, I know what I'm making for dinner each night and where everyone needs to be when. I can put my hands on just about anything I need when I need it. Well, except for a CD case that went missing two weeks ago. It'll turn up in the post holiday clean-up craze, I'm certain. My home will never look like a page from the latest Ikea catalog, but we're all pretty happy with it and with the lack of unnecessary tension.
Anyway, my point is if you're re-organizing, cleaning up your house, and seeing well to the ways of your household because it really needs it, by all means, go for it! Even Mary would join that clean-up crew. But if you're stressing out yourself and your family because you feel the need to follow someone else's idea of order, take a little time to study the brief story of
Martha and Mary in Luke 10:38-42
and take a real good look at a few trees.
Thanks for stopping by! I pray that you run your home with the efficiency of Martha and the heart of Mary.
Grace and peace be yours in abundance,
Betty
I think that I shall never see
A poem lovely as a tree.

A tree whose hungry mouth is prest
Against the earth's sweet' flowing breast.

A tree that looks at God all day
And lifts her leafy arms to pray.
A tree that may in summer wear
A nest of robins in her hair.

Upon whose bosom snow has lain;
Who intimately lives with rain.
Poems are made by fools like me,
But only God can make a tree.

-Joyce Kilmer
From - Trees and Other Poems by Joyce Kilmer
Copyright 1914 by Doublday and Company Inc