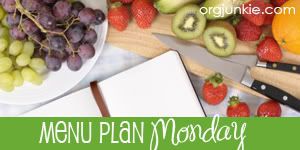 The fair is officially over. Okay, it's officially over for us but open for everyone else one more day. All we have left is one more drive over to the fairgrounds to pick up our entries and our ribbons after the fair closes. I have to admit that the Florida State Fair 2012 was a lot of fun. A lot of work, at times, but definitely a lot of fun!
In the end, I'm taking home eight ribbons, Jared is taking home three, Colleen is taking home three, and I lost count of all the ribbons the kids in our 4-H club won. For a small club, we leave a big impression! Hearing our little group make such a big sound during the awards announcements for the baking competition was almost better than winning the awards. Almost.
The menu is veggie heavy as turnips continue to ripen and Brussels Sprouts, cauliflower, cabbage, scallions, and carrots start coming in also. This is the time of year when dinner often consists of a small grilled chicken breast and whatever veggies are ripe that day. Don't be surprised if that's what you see on the menu!
Menu Plan for Week of 02/20/2012
Lunch
Lunch of the week – Salads, wraps or leftovers
Fruit of the week – Apples, bananas, and oranges
Dinner
Monday – Chicken fingers, roasted garlic and Brussels spouts, steamed carrots, salad
Wednesday – Roast chicken, whatever veggies are ripe, mashed sweet potatoes, salad
Thursday – Jared's Cooking Lesson: Potato, Turnip and Cauliflower soup (I'll explain later)
Friday – Pork and sauerkraut with apples (slow cooker meal)
Saturday – Quesadillas, beans and rice, salad
Sunday – Vegetable soup, salad, bread
Thank you for stopping by!
Grace and peace be yours in abundance,
Betty