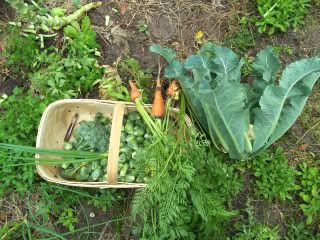 My two favorite parts of last week's menu were enjoying an amazing coconut cream pie my daughter and I had on our day out together and walking out to the garden for the head of cabbage for our dinner on Sunday. There is something so special about picking your diner from your own garden. It doesn't just taste good. It feels good!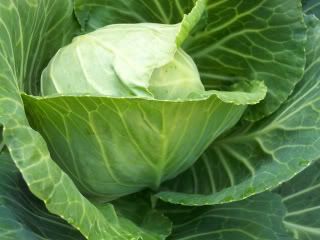 Our main growing season is rapidly coming to an end. Quickly maturing crops like beans and peas or heat-loving crops like peppers have a chance of making it to harvest, but for the most part, the garden is winding down for the summer. Yes, I know that sounds strange to all of you northerners who are busy turning the soil and planting your spring garden. Here in Zone 9 Florida, our hot summer is like your cold winter: very few veggies survive. Our citrus and tropicals like mangos and pineapples will enjoy the hot muggy summers, but not much else, including me!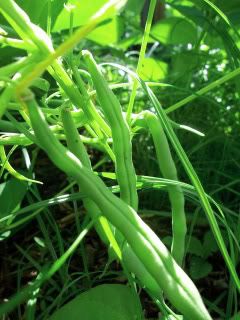 I am trying a new experiment, though, that should be interesting…if I don't end up in jail, that is.
Doesn't that sound scary?
Believe it or not, I'm not going to do anything outrageous. I'm simply going to plant sweet potatoes in my front yard. How is that going to land me in jail? Well, like many urban communities, we have ordinances that dictate what you can and cannot plant in your front yard. Unfortunately, with the rise in urban vegetable gardens, people are receiving fines and jail time for planting their raised beds in their front yard.
The ordinances usually call for "appropriate landscaping plants." That vague wording is open to interpretation. Who dictates what appropriate landscaping plants are, and why isn't a pretty raised-bed vegetable garden appropriate? I can assure you that a vegetable garden would be much prettier than the weedy wasteland my front lawn is now. Since I refuse to waste time, money, and resources on watering grass, the front lawn turns brown pretty quickly during the fall and winter when precipitation is scarce.
I'm looking forward to turning my high-maintenance front lawn into a low-maintenance sweet potato field. No more cutting grass constantly through the rainy season! Hopefully, code enforcement won't be able to tell the difference between my neighbor's ornamental sweet potatoes covering his front landscaping and my productive ones. Sweet potato vines really are pretty and send up these lovely purple flowers.
As you can see, even though the main growing season is almost over, I can still grow a few things through the hot summer like sweet potatoes, okra, and field peas. I'll plant a single row of okra along the edge of the vegetable garden as well as those sweet potatoes in the front yard. The rest of the garden will be tilled under with a thick layer of manure and compost and topped with a layer of mulch to prevent weeds from moving in and stealing all those good nutrients. My husband and I haven't decided whether or not we'll solarize the soil this summer. Soil solarization really heats up the soil, killing harmful nematodes, insects, fungi, and diseases. Unfortunately, the long sheets of plastic covering the ground can't handle the hot summer sun and are completely destroyed by the end of the season. I have a problem with sending that much unrecyclable and unusable plastic to the landfill. We'll see.
Thanks for stopping by! How's you're gardening growing right now? Do you have your spring garden in? Are you still in the planning stages? Or are you like me and at the end of your season?
Grace and peace be yours in abundance,