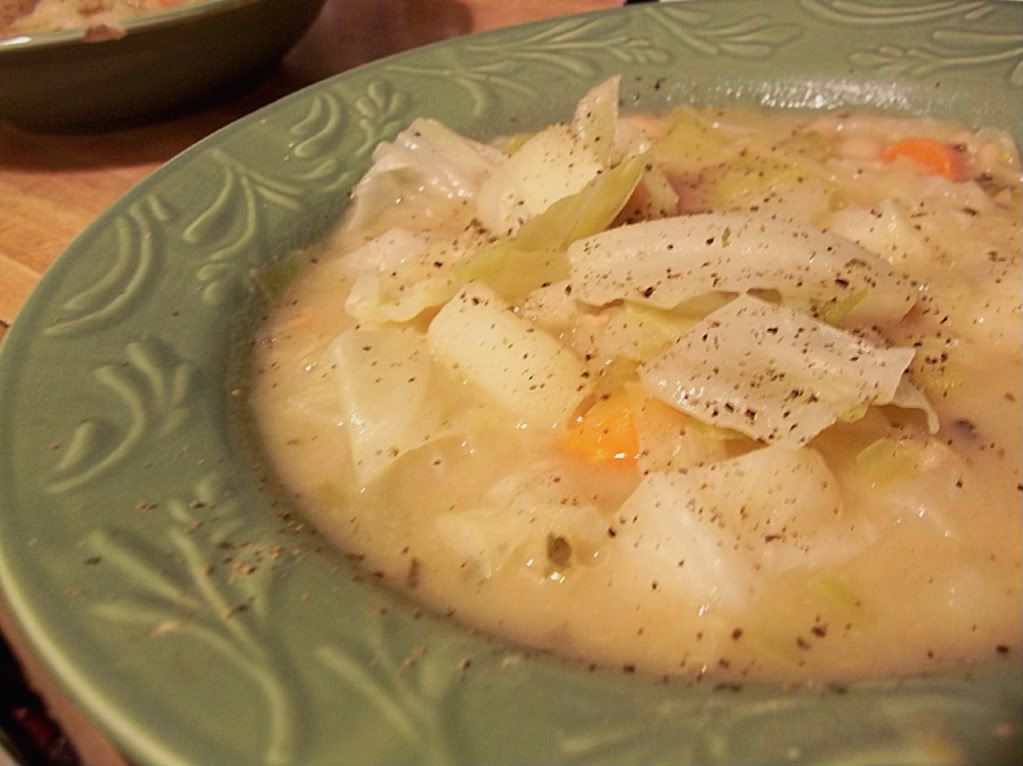 Between great deals at the produce stand and the garden harvest, my kitchen often feels like it's in an episode of Iron Chef. How many edible recipes can I come up with using the secret ingredient?!
The secret ingredient today is…cabbage!
I've already put up quite a bit of sauerkraut with one more batch still fermenting. We've enjoyed plenty of our favorite Polish dishes like halupki (stuffed cabbage rolls) and halushki (bow tie pasta and cabbage). I even made our favorite coleslaw as a side for sandwiches on one of our eating-on-the-go days. But I wanted more options. So, I searched for an interesting soup.
Of course, I tweaked the recipe just a bit to suit my family's preferences. The soup is very monochromatic so I threw in a few carrots and celery for color, and my potatoes weren't the prettiest so I peeled them. We also didn't have any parmesan cheese on hand and didn't seem to miss it either. Whether you make the original version or my slightly tweaked version, this soup is wonderfully simple and has a serious comfort-food taste and feel to it. Enjoy!
1 tablespoon olive oil
½ pound potatoes, cut into ½" pieces
4 cloves garlic, chopped
1 medium onion, chopped
1 teaspoon coarse salt
5 cups chicken broth
2 carrots, sliced
3 celery ribs, sliced
½ medium cabbage, cored and chopped
1 ½ cups white beans, precooked or canned, drained and rinsed well
1 tablespoon parsley
Salt and pepper to taste