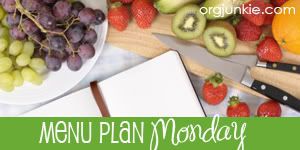 We have a nice calm week ahead. Yay!! Jared's birthday party is planned for Thursday, and we'll be enjoying Easter dinner with my daughter's boyfriend's family. Other than that, nothing crazy on the calendar. *insert a big sigh of relief here*
Last week, I introduced my husband and son to the joys of riding a bike to purchase groceries. My niece and her husband bought me this wonderful trailer a while ago when we first started seriously cutting back on our gas consumption. That trailer really came in handy a couple of months later when we down-sized to one vehicle. What a blessing! I used that trailer every Tuesday for months to cart my groceries home. However, for the past couple of month, my dear hubby has been joining be for grocery shopping and driving us both in the evening. Although I was grateful for the ride, I missed biking! So, last week, my husband agreed to ride our bikes the five miles to the produce stand, and Jared joined us.
They both loved it! So, it looks like we'll be doing even more bike riding a even less driving. Yay!!
By the way, when you ride your bike for your grocery shopping, you get much better about menu planning and making a list. Trust me, as enjoyable as the ride is, you still only want to do it once a week!
I pray you have a blessed week with less stress because you created a menu plan!
Menu Plan for Week of 04/02/2012
Breakfast
Lunch
Lunch of the week – Salads, wraps or leftovers
Fruit of the week – Apples, bananas, oranges, and strawberries
Dinner
Monday – Roast chicken, halushki (cabbage and bow ties), steamed veggies, salad (Hubby surprised me with a romantic picnic for two yesterday so Sunday's menu is now on Monday!)
Tuesday – Big salads, artisan bread
Wednesday – Bean patties in pitas, salad
Thursday – Jared's Birthday Party: Pizza and Ice Cream Cake
Friday – Spicy three beans and rice, salad
Saturday – Sautéed veggies in marinara over homemade pasta
Sunday – Ham and I have know idea what my daughter's boyfriend's mom is making. I'm bringing green stuff.
Thank you for stopping by!
Grace and peace be yours in abundance,