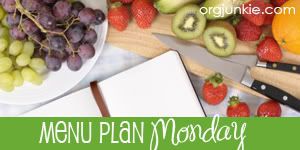 This school year has seemed extra busy for us, which is absolutely crazy. Our daughter graduated last year, so we're only homeschooling our son, and my husband and I are sharing the homeschooling duties. Yet, it seems that every day is jam-packed! I love all of the activities we are part of, but I'm really looking forward to a much calmer summer.
I wonder if I'm feeling things are crazy because we just dropped everything and ran to a U-pick farm on Saturday to pick 300 pounds of tomatoes…again. Nah. That couldn't be it.
Yes, it's that time of year here in Florida…again. Pick your own tomatoes are 25 pounds for $1. We get these great deals twice a year. You'd think I'd have plenty of tomatoes put up from the last time. Technically, I do. I have enough on the shelf to last quite a few months. However, my goal is to process tomatoes once a year. So, how do I know how much to store? I do the math.
Keeping in mind that we eat a tomato-sauce-based dish at least every other week but usually every week, I know I need about 50 quarts of crushed tomatoes and 50 pints of tomato sauce for my favorite recipes. Also, a lot of our bean dishes like chili, spicy three beans and rice, and Texas Ranger soup all require diced tomatoes or diced tomatoes with peppers. If I stick to my usual pattern of these dishes, I need about 25 pints of diced tomatoes. At first, that seems like a lot of jars, but remember, I'm trying to stock up for an entire year.
Now that I know how many jars I need, how many tomatoes do I need? Talk about a great word problem for your kids' math lesson today!
Anyway, I better get to finishing up those tomatoes along with the pickling cucumbers I picked up with those tomatoes. We are definitely getting faster with the tomatoes, though. The first time hubby and I brought home a ridiculous amount of tomatoes, it took about five days to put them all up. Here it is Monday, and almost all of the tomatoes picked on Saturday are in jars. Not bad. Not bad at all.
I pray you have a blessed week with less stress because you created a menu plan!
Menu Plan for Week of 04/23/2012
Lunch
Lunch of the week – Salads, wraps or leftovers
Fruit of the week – Apples, oranges, cantaloupe
Dinner
Monday – Chicken and veggies in a creamy basil sauce over pasta, salad
Wednesday – Grilled chicken breast, veggies, salad
Thursday
– Jared's Cooking Lesson:
Homemade Pizza
(This should be his last week making pizza.)
Friday – Chili, cornbread, salad
Saturday – Sautéed veggies in marinara over pasta, salad
Sunday – Roast chicken, smashed potatoes and turnips, salad
Thank you for stopping by!
Grace and peace be yours in abundance,