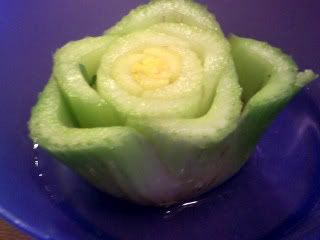 Back at the end of January, I posted information about
re-growing celery
using the bottom of another stalk. Since then, my husband and I have planted and lost quite a few plants.
My family consumes two to three full stalks of celery a week. We had plenty of stalk bottoms to work with. Unfortunately, we also had quite a few that died right away. The most disappointing ones were the ones that really took off and grew well for several weeks and then were dead overnight.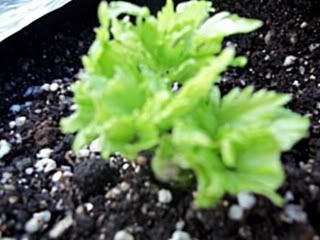 Right now, we have two really healthy plants that my husband and I are debating on trying a rib or two from. The ribs are no where near as thick as the original stalks, but the plants are definitely a much deeper green that the originals.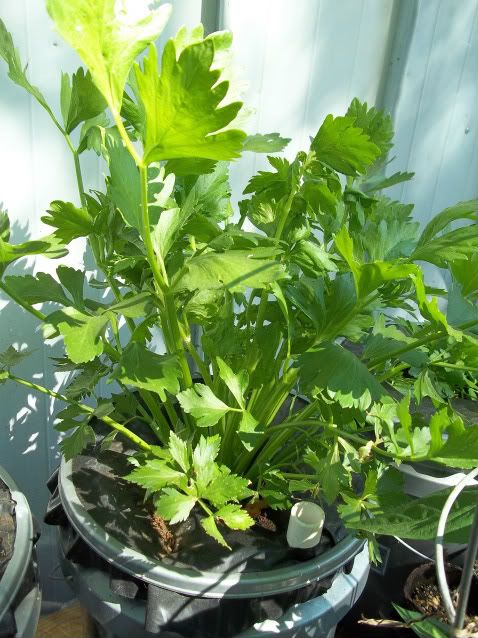 I suppose we'll have to try these soon. The temperature is getting pretty close to the high end of the celery's comfort zone. Hopefully, celery won't react the same way to early warm temperatures our lettuce did! Can you say bitter!?!
Anyway, I'd have to say, I'm a little disappointed by our success rate on re-growing celery. I have no doubt that my husband and I will try again in fall when our extension office says is a good time to plant celery here in Florida. In the meantime, I'll keep working on my courage to take a taste of what we have.
Thanks for stopping by! Have you tried re-growing celery? How did it turn out? I'd love to know!
Grace and peace be yours in abundance,