Although we're on the tail end of our main gardening season, we've still been pretty busy around our Little Farm in the Big City taking care of a few spring babies! It's a regular nursery around here.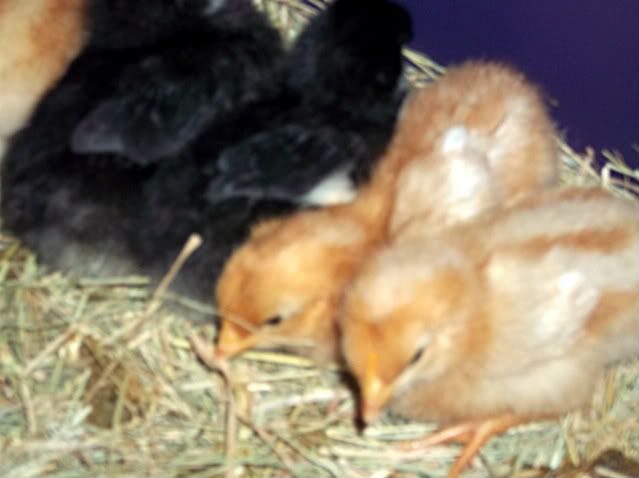 A few weeks ago, one of the feed stores had in some sweet baby chicks. I couldn't resist. Okay, I didn't even try. So, we added a few Golden Comets and Black Sex Links to our flock…sort of. I gave up trying to mix flocks ages ago. The new chicks have their own space away from the old biddies who'd like nothing more than to make mincemeat out of any new birds who dare to enter their domain.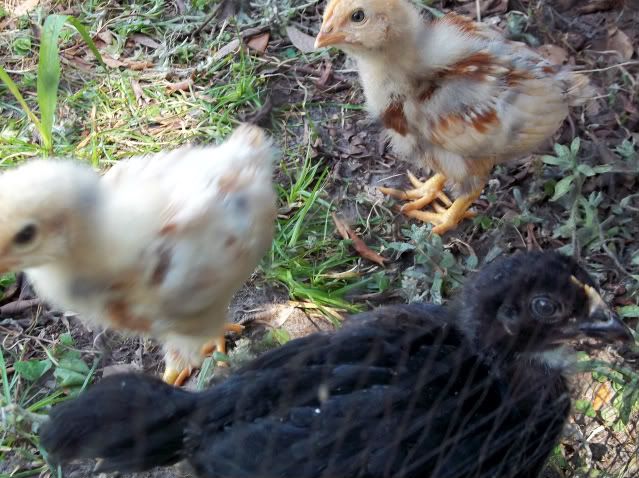 I wasn't sure what I was getting into with these breeds, but my friend Brandy and I did a little research and learned that these breeds are great production birds with sweet personalities. Sold!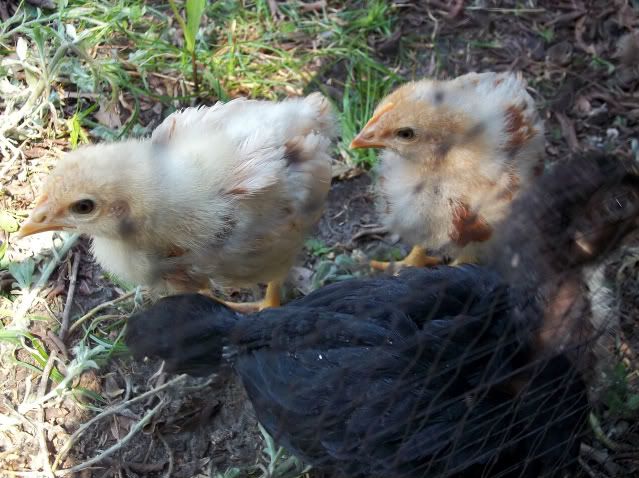 They're at the "gangly teenager" stage right now, and not the prettiest birds around, but wow, their new adult feathers are super soft! We've only named one of the Comets so far. Her name is Marshmallow because when we first got her she looked like a marshmallow peep when she sat down. We're waiting to name the others until we're sure we can tell them all apart.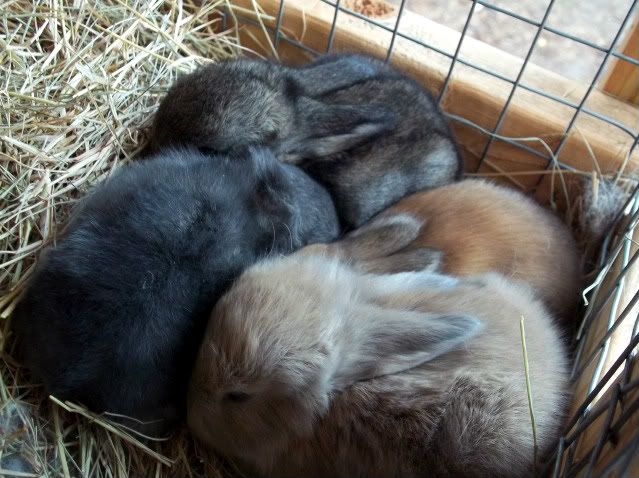 We also have a few baby bunnies. Jared's American Fuzzy Lop doe, Bambi, had four sweet little babies about two weeks ago. The day after they were born, I found one of the babies outside the nest, lying on the floor of the hutch under a tuft of mama's fur. This tiny baby had a terrible gash on the back of its head. I picked it up carefully with a towel and held it close, at a complete loss for what to do next. I did the only thing I could think of to do when faced with a wound. I covered it with antibiotic ointment, placed the baby back in the nest, and prayed.
Ok, I nearly passed out over the whole ordeal, but we won't go there.
Two and a half weeks later, that little runt is amazingly still alive. It's about half the size of its siblings and doesn't have any ears. But it's alive and going strong!
Mama is doing very well. Our warm afternoons have been bothering her a bit, but she can't have her usually ice block because of the adventurous babies. Instead, she gets an ice cold wet cloth a couple of times a day. It's pretty funny to watch her straighten out the cold cloth and then throw her body across it. Any woman who has ever breast fed a baby can definitely sympathize!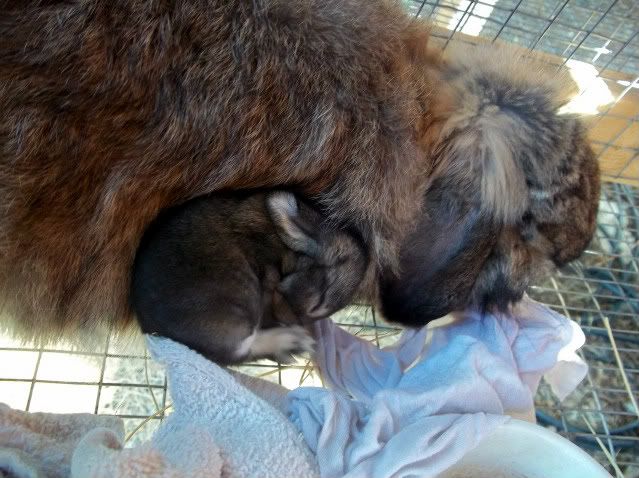 Thanks for stopping by! What's new on your homestead this spring??
Grace and peace be yours in abundance,