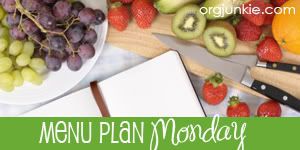 I pray that you all enjoyed a wonderful weekend and the fathers in your life felt very loved and honored. Father's Day around here is a bit odd…as if we do much of anything normal. My hubby is not as into shredding paper to find the treasure hidden beneath as I am. However, he does enjoy the power of deciding the Father's Day weekend events.
My husband's fun and exciting activity of choice? Hauling three truckloads of manure from a local stable to our back garden and moving the water and power lines that lead out to the garden. Yep, I gave my hubby crap for Father's Day…and he LOVED it!
Anyway, the week ahead looks wonderful as I tackle so many projects that I had to let sit during our busy season. Many of you might be enjoying a break from certain activities, but your gardens are in full swing and many homesteading chores and projects are demanding your attention. Here in Florida, the hot weather has arrived, seriously curtailing our gardening efforts. Sweet potatoes and okra are all we grow. We could grow a few other things, but we try to let the main garden rest for the summer. And me too!
So what am I doing with all the extra time? Let's see. I've made fourteen batches of different kinds of soap, crocheted washable covers for my Swiffer sweeper, rearranged the living room, sewn new curtains for the kitchen, planted those sweet potatoes and okra, hauled manure, and hibernated in front of the air conditioner, finally enjoying a chapter or two of a good book. Yes, summer for me is probably a lot like winter for many of you.
I only have until the end of August to rest up for the September to May sprint!
I pray you have a blessed week with less stress because you created a menu plan!
Menu Plan for Week of 06/11/2012
Lunch
Lunch of the week – Salads, wraps or leftovers
Fruit of the week
– Apples, watermelon, mangos, peaches
Dinner
Monday – Pulled pork sandwiches, baked beans, tossed salad
Wednesday – Chicken salad, four-bean salad, tossed salad
Thursday – Jared's Cooking Lesson: Chicken Enchiladas and salad (Yes, with homemade Enchilada sauce)
Friday – 4-H Leader Appreciation Dinner
Saturday – Spaghetti, tossed salad
Sunday – Chicken endive soup, tossed salad
Thank you for stopping by!
Grace and peace be yours in abundance,