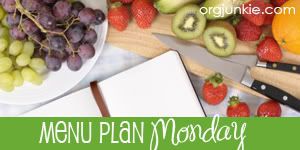 A storm has blown in off the Gulf this past weekend and is still hanging around. We haven't been hit as badly as some, but we did have to do a bit of scrambling. The chickens have a nice, study hen house to hunker down in, but the rabbits live in open hutches, designed to keep them cool. Although the hutches are perfect for day-to-day use, they're not made for those times when a tropical storm decides to head our way.
The bunnies spent a little time in the house. Ok, they spent a lot of time in the house! As I'm writing this, they're back outside in their cages, but they'll be back in the house in a couple of hours as the next round of wind and rain hits.
I don't think I'll need to water the newly planted sweet potatoes for a few days!
I'd love to stay and chat for a few more minutes, but I have a few more pressing matters to attend to before the storm kick back up again. If the power goes out, it could last anywhere from a quick flicker to a week-long outage. We never know. So, I have to make sure all the laundry is caught up, dinner is cooked, oil lamps are filled, etc. while I still have power. Thankfully, I have the best helper ever…my thirteen-year-old son, Jared! Hubby and the girl would be helping, too, if they could, but they both have jobs to get to. I don't envy their having to be out in this mess! I'll take my home chores anyday!
I pray you have a blessed week with less stress because you created a menu plan!
Menu Plan for Week of 06/25/2012
Lunch
Lunch of the week – Salads, wraps or leftovers
Fruit of the week
– Apples, cantaloupe, pears, mangoes
Dinner
Monday – Roasted chicken, mashed turnips, steamed carrots, tossed salad
Saturday – Stuffed baked potatoes, tossed salad
Sunday – Kielbasi and sauerkraut, vegetables, tossed salad
Thank you for stopping by!
Grace and peace be yours in abundance,