Hi. My name's Betty, and I'm a Do-It-Yourselfer.
Hi, Betty.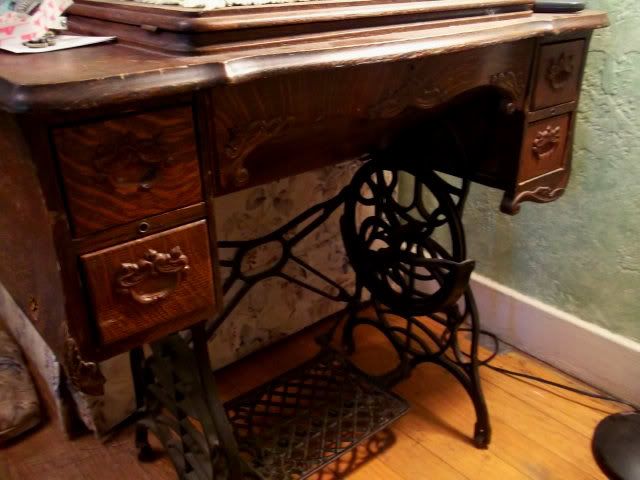 Now, I'm here today to tell you: it's not my fault! I am merely a product of my parents. I grew up watching my mother sew dozens of dresses for me and clothes for my brothers. She made our Halloween costumes every year. How could I not be influenced by that? In fact, there was a sewing machine in my bedroom by the time I was 8-years-old! What, did they expect that I wouldn't use it! I was sewing my own doll clothes by the time I was 9 and hooked. I would scrounge on the floor of my mother's sewing room for any scraps I could make into a new Barbie fashion. Pinks, purples, plaids, paisleys, it didn't matter. I scavenged them all. Needles, pins, thread, all mysteriously vanished and found they're way to my secret stash. I just couldn't get enough. I was out of control. And then, she taught me to crochet. The door to the world of DIY swung way open and I bolted through!
But it's not all my mother's fault. My father had a hand in this, too. He introduced me to auto-mechanics. Somehow it became his mission to keep our old junkers running long past their expiration date. Sometimes we even used real parts but more often reached for soup cans and wire clothes hangers. Either way, the results were the same: that amazing rush when you turn the key in the ignition of the biggest piece of junk on four wheels and the engine roared to life once again. I wasn't even 14. By 16, my father had me hooked on furniture refinishing and deck building. I would spend hours in the basement, stripping some oddly painted auction find to reveal its beautiful oak heart buried beneath layers of latex.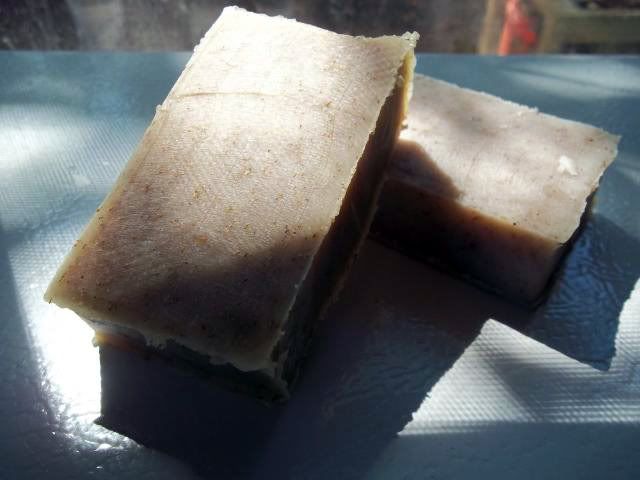 So you see, it's really not my fault that I'm working on a quilt made from retired clothes, or that I have homemade hand soap drying on a rack in my pantry or that my kitchen throw rugs came from old t-shirts. I am simply a result of my upbringing.
Over the years, I tried stopping hundreds of times but never lasted. Something always sent me back to my old ways. I married a carpenter. I worked for a craft company with an awesome employee discount. I joined Pinterest. My habit went from bad to worse.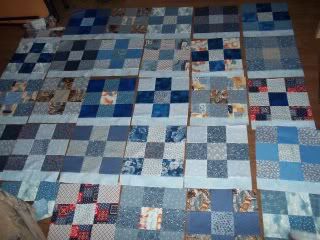 Fighting my addiction to using my hands has been an uphill, struggle, fraught with peril and peer pressure. That's right, peer pressure, too. My friends are DIY'ers. They quilt, they can, they scrapbook, they grind their own wheat, they make their own bread, they even do the laundry with homemade laundry soap. I tried to be strong. Really I did. I knew I had a tendency toward this problem, but they made it seem so easy. "Here, look at this pretty quilt I made," she said, and my hand shook as I reached for the colorful calico. "Oh look, a scrapbooking Bible study. How cool is that," she said. "Try some of this bread topped with homemade jam made from strawberries I grew in my backyard," she said. I knew what they were doing. I tried to walk away, but, oh, that bread just smelled so good. I caved.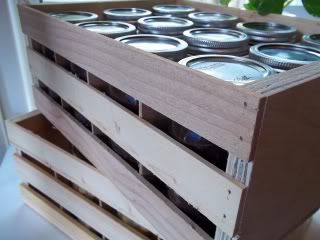 My husband doesn't help. He's always looking around for a project to build, like chicken coops, drying racks (for my soap and pasta), wine racks for my homemade wine, and crates for my canning jars and his homebrewed beer. In fact, he even encourages me to continue with this craziness by actually liking what I make. Is there no where I can turn?
The media and merchandisers don't help either. Entire television networks are dedicated to do-it-yourself projects. Coupons and sales flyers show up every week in my mailbox and Sunday paper. Magazines about cool crafts, sewing, crocheting, you name it, are on the shelves everywhere, right in plain sight. Countless times I tried to shield my children from them, but it was no use.
My mother and mother-in-law taught my daughter how to sew, how to latch hook, how to crochet, and the worst of them all, how to quill. You can't just un-teach that! She's a goner.She's so far gone that she purposely went out an learned how to knit and how to refinish her hardwood floor.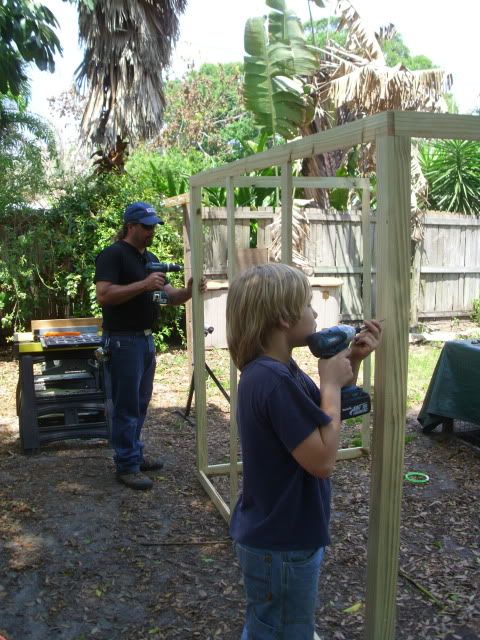 I still had hopes for my youngest, though. I thought by homeschooling him, I could protect him. And then, my husband took him to work with him. He let him use a hammer, a screwdriver, power tools. Now, when I go to the craft store to feed my own addiction, he gets lost in the wood aisle. Yesterday, he came home from the library with books on robotics and building instruments. We're doomed.
I know I have to be strong for my family. Somehow I have to get the strength to give it all up. Ok, maybe next week. Jo-ann's is having an awesome sale this weekend. Clearance material will be 50% off and I do need new curtains……
Thanks for stopping by and enduring my silliness today. Would you like a little more homemade strawberry jam for that hand-rolled fresh-out-of-the-oven biscuit? I'd be more than happy to share my recipe...
Grace and peace be yours in abundance,