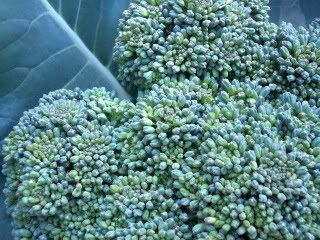 Many of you are surrounded right now with flourishing and maybe not-so-flourishing chemical-free vegetable gardens. Here in Florida, most of us are looking at empty garden plots as we let the land rest for summer so we can grow from the beginning of fall through to the end of spring. If you're looking at a garden that seems to be struggling to produce a single tomato or you just ended a why-did-I-even-bother growing season, you might be tempted to forgo your homegrown organic methods and give into the enticing advertising promises of commercial fertilizers.
Don't do it! Synthetic fertilizers might produce an amazing bounty for a season, but the long-term results are much less impressive.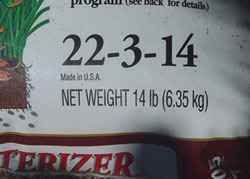 Although nature has the ability to provide your plants with all the nutrients they need, it takes time to turn those nutrients into something the plant can readily use. Synthetic fertilizers usually bypass those natural cycles, and the nutrients are ready for the plants to absorb right after application. Even slow- or time-release fertilizers provide a certain amount of nutrients immediately, whereas natural fertilizers like compost and manure take time to break down.
Unfortunately this instant gratification comes at a cost. Applications of synthetic fertilizers decrease the population of the beneficial microorganisms that create a hospitable environment for your plants. Aithout these microorganisms, the soil cannot recover after the harvest. You've just created a seemingly never-ending cycle of fertilization.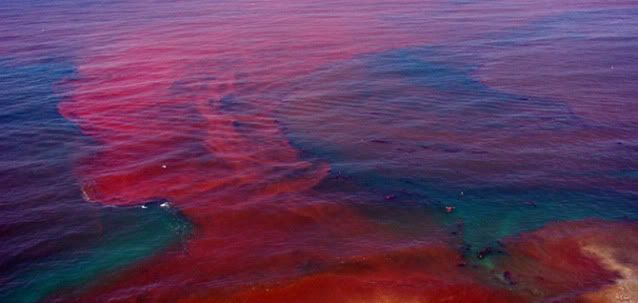 Here in central Florida, we battle an environmental problem called red tide, which occurs when algae blooms in the Tampa Bay. The algae bloom depletes the water of oxygen, suffocating all aquatic life. During low time, the beaches are littered with all types of dead sea creatures. At one point, algae blooms and red tide had become such a big problem that the sale of chemical fertilizers is now banned during parts of the year here.
Not only does this algae bloom cause problem in saltwater, it effects freshwater, too, and turns the air toxic. I've been at the water's edge during red tide. I am a healthy person with no history of breathing problems, and I was gasping for air.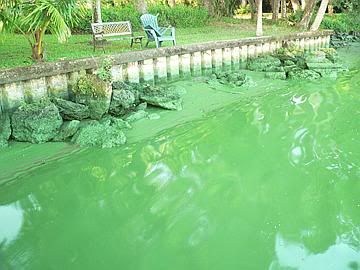 How does an algae bloom occur? Unused nutrients from synthesized fertilizers leach through the soil into groundwater. Improperly applied fertilizers run off during rain or irrigation and wash into waterways. The excess nutrients from the fertilizer encourage rapid algae growth causing an algae bloom.
If your soil seems to lack nutrients, your soil might be lacking organic material. Organic material like compost, mulch, and manure allow the soil to retain moisture, prevent soil compaction, provides oxygen, and promotes a healthy environment for the microorganisms that, in return, create a healthy environment for your plants. Fertilizer might help with some nutrient needs for your plants, but it does not improve the overall health of your soil.
If your garden is struggling, are you sure those struggles are nutrient related? Check for pests and diseases. Incorporate organic material into the soil. Have your soil tested through your local cooperative extension office. Check your soil for sand, silt, and clay. Overly sandy soil, like we have, lacks the organic matter to create and hold on to useful nutrients. Heavy clay soils retain too much water and compact too tightly for roots to spread.
At some point, you just realize that a struggling garden cannot be saved this season. However, ending the season right can set both you and your garden up for a successful growing season...next season.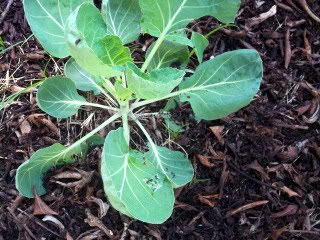 If your garden is producing nicely this season, then "Yay!" for you, especially if this was your first attempt at a vegetable garden. Just remember that every piece of fruit and every vegetable you harvested was formed from nutrients that the plants pulled from the air and soil. Because we harvest those fruits and vegetables instead of letting them turn back to the soil, we're pretty much robbing the soil of nutrients. Just like the farmer's field that has to lie fallow for a season to recover, your garden needs a season to recover.
Improve your garden's ability to produce a healthy and abundant crop by preparing it properly at the end of the growing season. Many of you will be harvesting the last fruits of your labors for the season in a month or so. Some of you are already looking at a wilted and dying garden. If you're in the Deep South, you're looking at a patch of ground overrun by grass and weeds, and you're wondering why your veggies didn't grow this well, and why can't the front lawn—where you actually want the grass to grow—look this good?!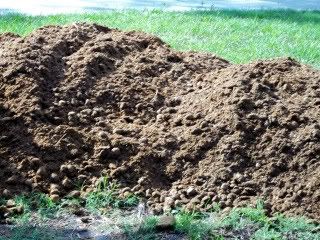 So, what do you do next? Cover that garden with a nice thick layer of compost, manure, and mulch. And I mean thick! A good 4 to 6 inches thick! Call around to local horse stables, barns, and farms. You might be surprised at just how cheap a truckload of manure is. We were quite blessed this year to find a stable that loaded our truck with manure for $10. For a total of $30, we covered our 800-square-foot garden with about 6 inches of manure! You cannot get that in a bag at any big box store!
After you spread that manure and add in the compost from your backyard compost bin, till it all into the soil. If you only have a small garden, turn it by hand with a spade or pitchfork. However, if you have a sizable garden, beg, borrow, or rent a tiller! Bribe a neighbor or friend who owns a tiller with an offer of lunch and a can of gas. Share the cost of a rental with a friend and do two gardens for the price of one.
For years, we turned our garden by hand, believing that a tiller was not only out of the budget but also not a big benefit to the garden. We were so wrong! A tiller turns the soil better and deeper than any of us ever could by hand.
Also, turning the soil can be hard work. Around here, tilling happens in 90-degree weather, unless you try to get it done in the mosquito cloud of early morning. A tiller changes the job from a several-hour back-breaking chore to a much more pleasant stroll through the garden.
Finally, tilling every couple of weeks while the garden is "resting" really annoys the nematodes in the soil! Although soil solarization—trapping the sun's heat under plastic, baking the soil for 6 to 8 weeks—is reputed to work well on nematodes, our attempts produced little more than a pile of sun-baked brittle plastic cluttering up a local landfill. Regularly working the soil has yielded the best results.
If you're in a cooler climate, and your garden is buried under a foot or two of snow in the winter, pile on the manure and mulch before the snow hits and let the weight of the snow do its job on your garden.
Thanks for stopping by! I hope this post convinces you to walk away from the bags of chemical fertilizers and their empty promises of abundant crops. Don't make me tell you all the problems the manufacturing of those fertilizers cause!
Grace and peace be yours in abundance,