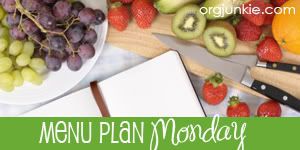 "The work on a ranch is never done." That goes for the urban homestead, too! Each season brings a new set of chores and jobs to do. Because our summers are so hot and humid, we don't grow much food, but the garden still needs some attention.
Our summer gardening chores include covering the garden with a thick layer of manure, compost, and mulch, tilling it into the soil, and letting it finish composting in the hot sun.
Hubby set up a new irrigation system for the garden as well. We are always working on improving our watering to lessen our water usage. That one's tough. Our best growing season temperature-wise is also our dry season. Unless I can put up a water tower in my backyard, we simply cannot stockpile enough rain barrels to last the season.
We've also planted a mango tree, a dozen pineapples, a couple of blackberry bushes, a couple of blueberry bushes, about 20 sweet potato plants, and about 40 feet of okra. Two trays of herb seedlings are taking over my kitchen, but I still haven't planned the fall garden or started those seedlings. Wow, am I behind! However, on a more efficient note, I have my list ready for all the coming soon to a big box store near you back-to-school sales!
Anyway, my quiet summer has been anything but. The kids go to 4-H camp next week, which means this week will be spent checking camp clothing, scouring thrift stores for any items they're lacking, and dreaming of a week of peace and quiet. I love my children, and I will miss them, but I'm smart enough to take advantage of the alone time!
I pray you have a blessed week with less stress because you created a menu plan!
Menu Plan for Week of 07/09/2012
Breakfast
Lunch
Lunch of the week – Salads, wraps or leftovers
Fruit of the week – Apples, cantaloupe, watermelon, nectarines
Dinner
Monday – Hearty vegetable stew over garlic smashed potatoes, tossed salad
Tuesday – Roast chicken, smashed turnips, green beans, carrots, salad
Wednesday – Spaghetti, tossed salad
Friday – Jared's Cooking Lesson: Chicken Enchiladas Final, beans and rice, and salad
Saturday – Minestrone, tossed salad
Sunday – Buffalo chicken wraps, tossed salad
Thank you for stopping by!
Grace and peace be yours in abundance,