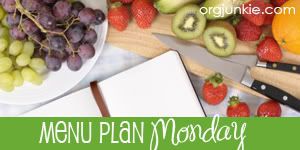 Slowly but surely the school year is winding down, the main garden is dying and being turned under, and the brunt of our 4-H activities are coming to a close. It's time for those "dog days of summer." I wish!
My summer often looks a lot like a northern homestead winter. I usually hold up in my house working on those projects that I didn't have time to work on the rest of the year. The biggest difference is that I'm hibernating in front of an air conditioner instead of a radiator.
When the last of our school-year activities ends in May, I'll be pulling out the sewing machine and laptop, finishing up some big quilting and writing projects I started a few months ago. I'll buy a "Haul Pass" for Jared and a few day passes for me from the Transit Authority to make hitting the pool at one of our many rec centers a lot easier. As summer fruits hit the produce stands, I'll replenish our stash of jams, jellies, and fruit salsas.
Can you tell that I'm really looking forward to the summer?
I think I also need to revisit my calendar and other organizational tools over the summer and see how to improve for next year. I absolutely do not want another chaotic school year, that's for sure!
Got any interesting summer plans? I'd love to hear about them.
I pray you have a blessed week with less stress because you created a menu plan!
Menu Plan for Week of 04/30/2012
Lunch
Lunch of the week – Salads, wraps or leftovers
Fruit of the week – Apples, bananas, oranges, and strawberries
Dinner
Monday – Roast chicken, carrots, Brussels sprouts, salad
Wednesday – Chicken salad wraps, salad
Thursday
– Jared's Cooking Lesson:
Homemade Pizza
(Somebody didn't manage his time very well last Thursday, so he has to take his "final" on homemade pizza this week.
Friday – Chili, cornbread, salad
Saturday – Wraps and salads on the go (out of town 4H event)
Sunday – Grilled pork chops and pineapple, salad
Thank you for stopping by!
Grace and peace be yours in abundance,