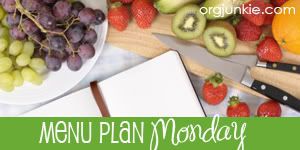 With summer coming fast, it's time to break out more of the hot-weather recipes. I really don't like heating up the house, burdening the air conditioner. So, during the summer, I serve a lot of cold meals and do a lot of cooking outside.
My grill and my cast iron Dutch ovens get quite a workout when the temperature goes up. However, I have to be more diligent about watching the weather every day. Hotter temperatures bring daily afternoon rains. A thunderstorm tends to cool the coals a bit too much when your roasting a chicken or baking a casserole outside. Trust me, I know this one first hand. I'm pretty sure that cast iron makes a pretty efficient lighting rod, too. I had my Cowboy Beef and Beans Bake in one Dutch oven and my cornbread in another when a thunderstorm rolled in the other day. I thought sure that a couple of those bolts of lightning were close enough to microwave our food! Unfortunately, even though hubby and I moved everything undercover, the rain poured down so heavily that the canopy was just about useless.
When the lightning finally calmed down, my hubby rescued our dinner by walking across cinder blocks that kept him above the lake that had been our backyard. For those of you who are not familiar with Florida weather, our summer rains are fast and furious, like running the bathtub faucet full blast into a tub with a partially clogged drain. The water flows in faster than it can drain. That tub is my backyard.
Thankfully, the beef and beans were already done by the time the coals and cast iron cooled. Unfortunately, the cornbread wasn't so lucky, and I had to finish cooking it in the oven. All in all, the dinner was quite edible and the rains cooled things off for an hour or two. However, now that the rains have arrived, I will have to watch the skies more closely in order to get the clothes dried and dinner cooked without dodging lightning bolts!
I pray you have a blessed week with less stress because you created a menu plan!
Menu Plan for Week of 05/28/2012
Breakfast
Lunch
Lunch of the week – Salads, wraps or leftovers
Fruit of the week – Apples, watermelon, mangos, cantaloupe, pineapple
Dinner
Wednesday – Veggie wraps, four-bean salad
Thursday – Jared's Cooking Lesson: Lasagna and salad (at Jared's request).
Friday – 4-H picnic (I'll be bringing mac salad as my contribution)
Saturday – Grilled BBQ Pork Chops, sweet potato fries, salad
Sunday
– Grilled chicken sandwiches,
coleslaw
, baked beans
Thank you for stopping by!
Grace and peace be yours in abundance,