My dear family bought me a very nice camera for Christmas. My old camera was being held together with packing tape. If the tape failed, the batteries fell out. It wasn't pretty. So, everyone chipped in and bought me a very nice, very serious camera with all kinds of interesting features. I couldn't resist taking it for a spin around the garden yesterday.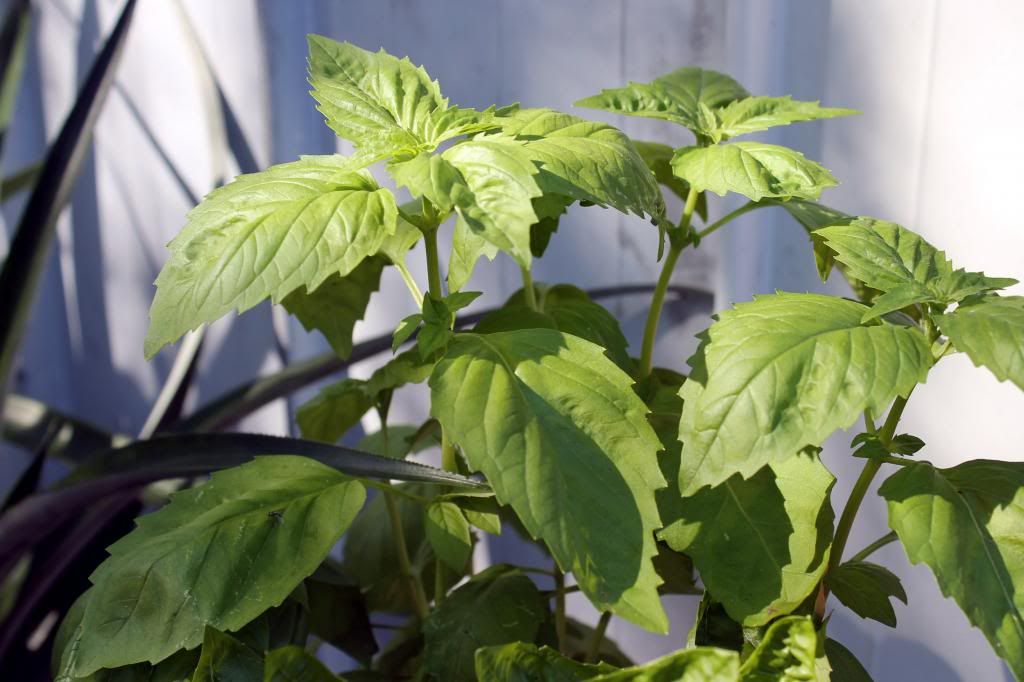 Basil
We use a lot of basil around here! This is just one of the half a dozen plants we have growing right now. Occasionally, I snip off some stems and fill the dehydrator. By the time the plants start fading from summer's heat, I should have at least a dozen quart-sized storage bags filled with dried basil leaves. By the way, I store my dried basil as whole leaves and don't crumble it until I add it to a recipe. I really think it retains a lot more flavor that way.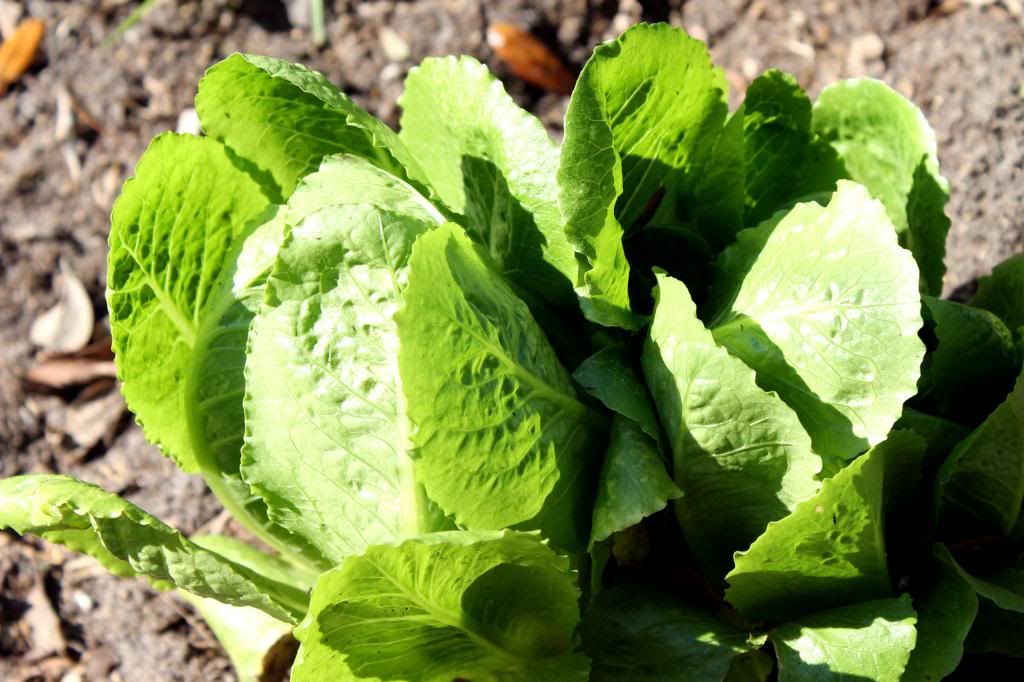 Romaine Lettuce
It has been a very good year for lettuce! The Romaine is forming nice tight heads and the leaf lettuce is a beautiful deep green. Normally, our overly mild winters cause our lettuce to bolt immediately, but this years, things have stayed a bit cooler and the lettuce loves it! I think we need to plant just a little bit more.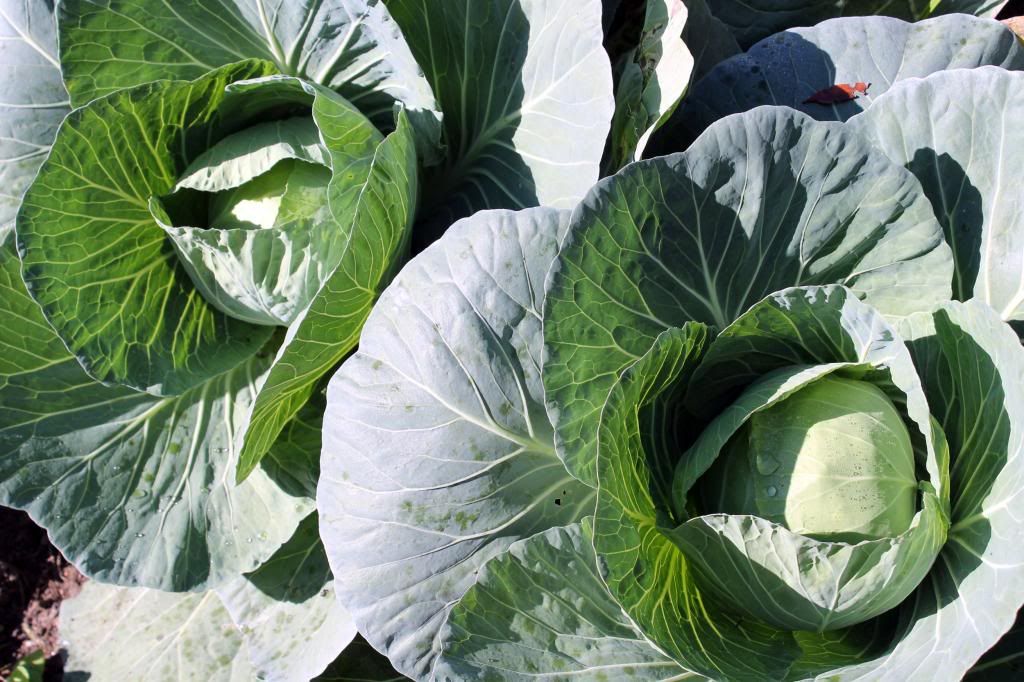 Cabbage
For some reason, cabbage and it cousins, broccoli and cauliflower, grow especially well in our garden. I'm fine with that! These veggies are packed with some serious nutrients! I can't wait to get some sauerkraut fermenting!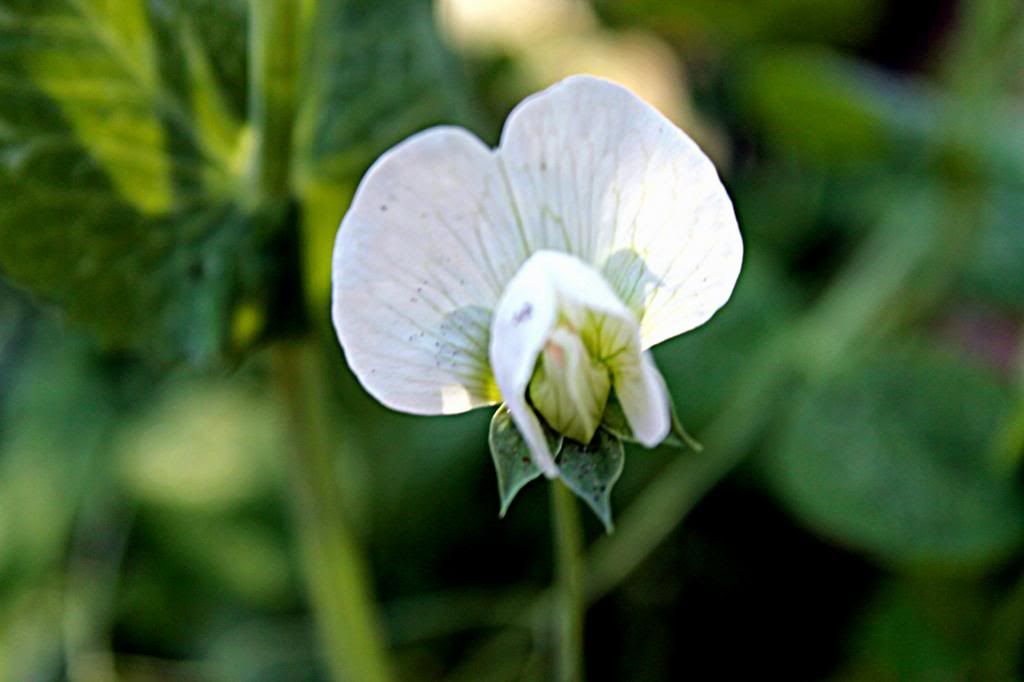 Pea flower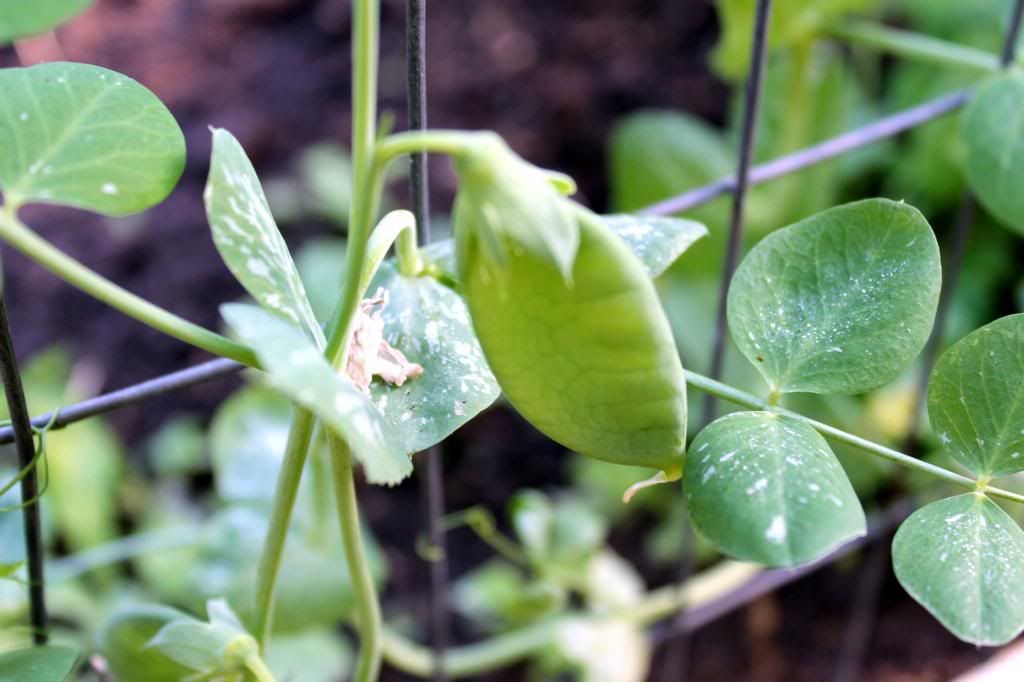 Young Pea Pod
We haven't grown peas in a long time. The last time I planted peas, I didn't get a trellis up in a timely manner, and they pretty much choked themselves. This time I had the trellis ready! Originally, we were going to plant the peas with the corn and use the corn stalks at the trellis. However, the corn failed miserably! Instead, I used the walls of an old chicken tractor for two rows and folded over a piece of wire mesh for the two rows I planted yesterday. Thankfully, peas only grow about three feet tall.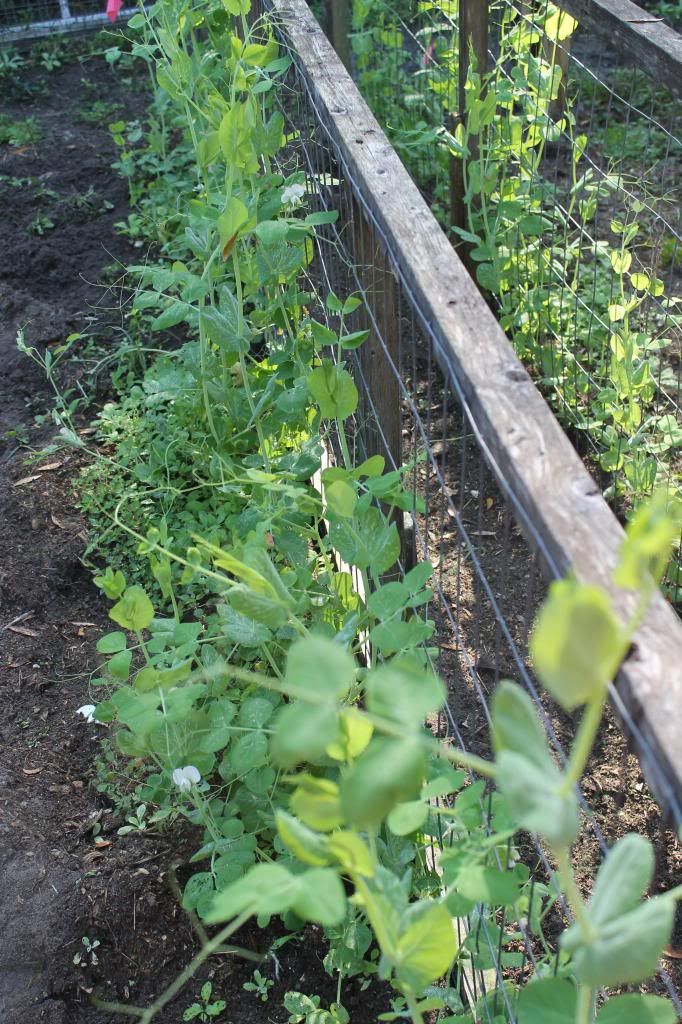 Trellised Pea Plants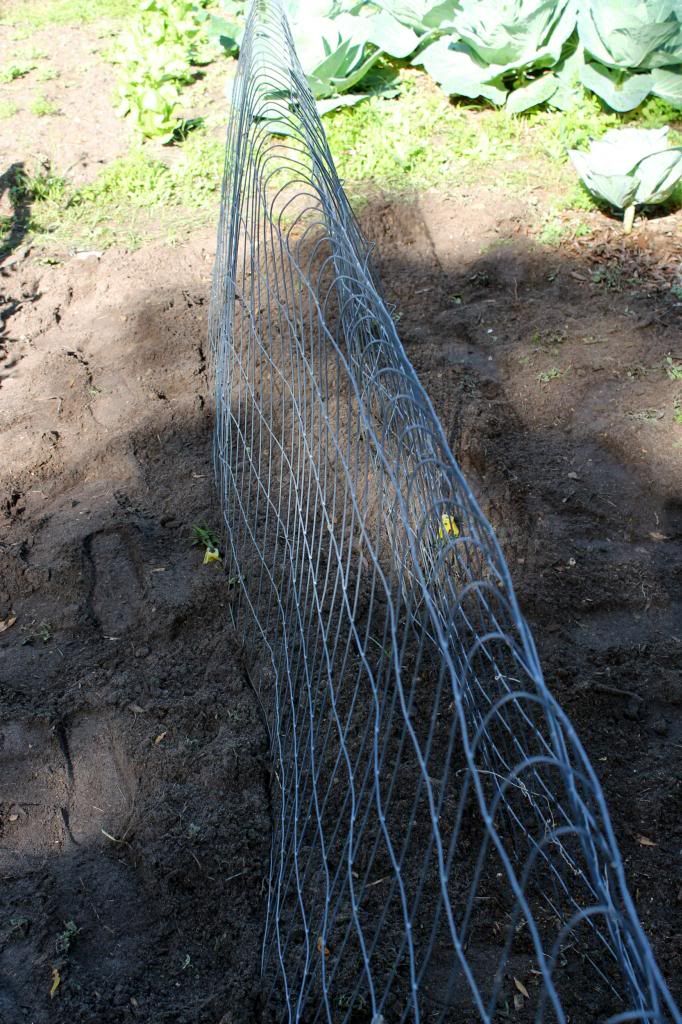 New Trellis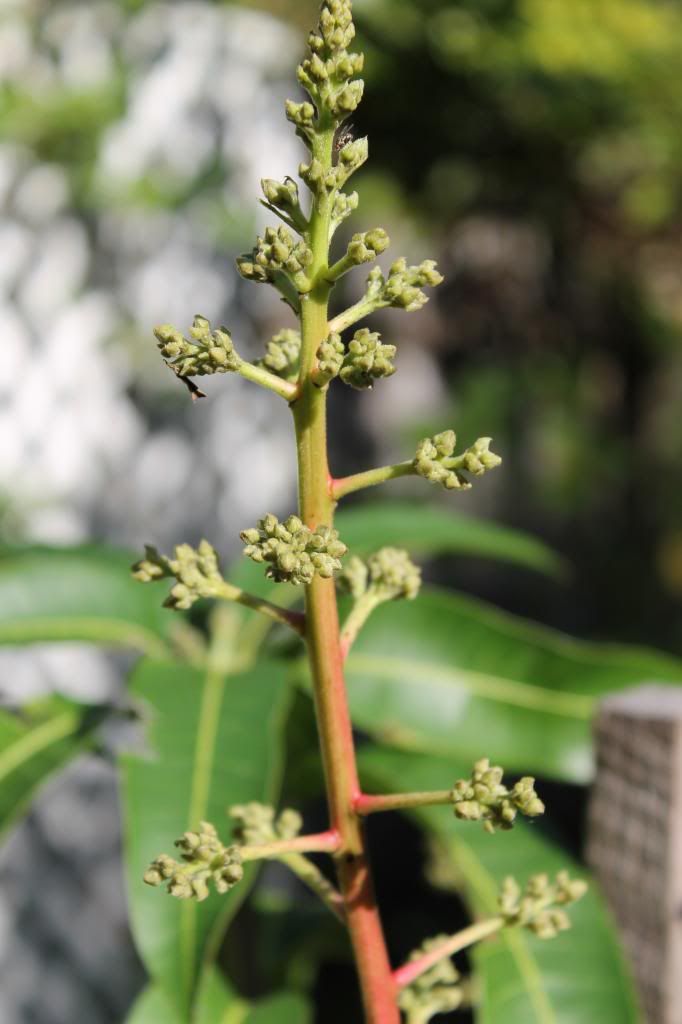 Buds on the Mango Tree
In May, my husband and I wandered around the Green Thumb Festival held every year at a nearby park. Since my family loves mangoes, and mangoes can be dehydrated or canned for shelf-stable storage, we decided to purchase a mango tree at the festival. How exciting to see all of these flower buds forming on the young tree!!
Calendula
I had read a lot about the healing properties of Calendula flowers, and I decided to try my hand at growing a few myself. What a beautiful flower!! This one is in my hanging herb garden, but I think I need to give this beauty a little more space. I'll definitely be allotting a few square feet in the garden for more Calendula!
Thanks for stopping by! Can you tell I love my Christmas present?! Yep, you'll be seeing a lot more pictures on the blog posts from now on!
Grace and peace be yours in abundance,