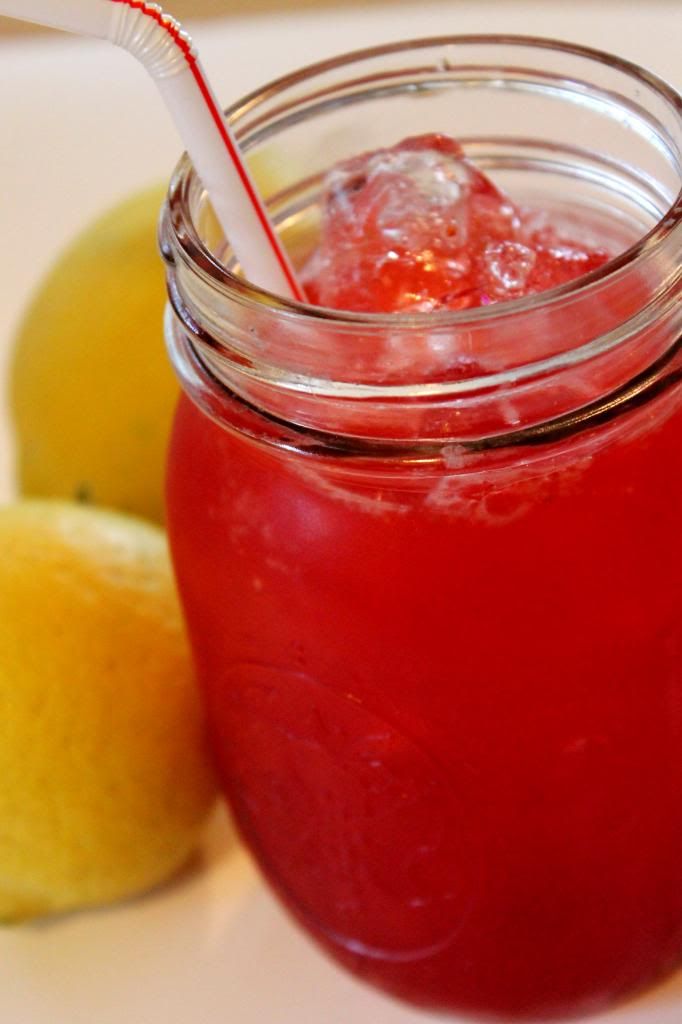 We have a lovely lemon tree in the backyard, and we have access to several strawberry farms just 45 minutes away. Unfortunately, the lemons ripen in December and January, but the strawberries aren't available until March and April. How do you put up strawberry lemonade concentrate or strawberry lemon marmalade if the main ingredients aren't ripe at the same time? Freeze something!
Clean, hulled strawberries, lemon juice, and lemon zest all freeze very well. You just have to decide if you want to freeze the lemons to can during the strawberry season, or freeze the strawberries to can during lemon season, or freeze both to can whenever. Personally, I prefer using frozen strawberries. Freezing does something to the strawberries that makes them juicier and sweeter.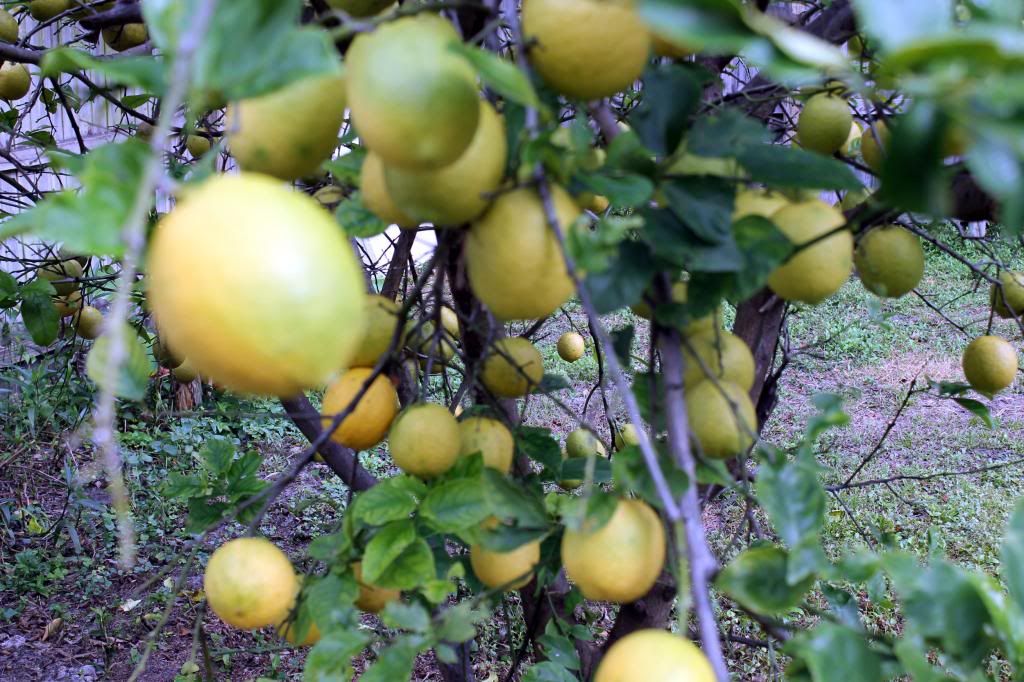 Anyway, the lemon tree is full of ripe, juicy lemons. They're a bit small this year, but plentiful. Hubby and I have been busy zesting and juicing the harvest. I've frozen quite a bit as one-tablespoon sized cubes, and some of the zest will also hit the freezer. A large amount of the juice and zest will be made into hard lemonade, but that still leaves a lot of lemons! So many lemons, in fact, that I've put up a couple of batches of strawberry lemonade concentrate to enjoy when the summer sun heats things up a bit too much. I may even be able to put up regular lemonade, too!
Strawberry Lemonade Concentrate
6 cups hull strawberries
4 cups freshly squeezed lemon juice
6 cups granulated sugar
Prepare water bath canner, jars, and lids.
Working in batches, purée strawberries in a blender or food processor until smooth. Because my strawberries were still frozen, my purée resembled sorbet, which made me realize that I need to make more sorbets and less ice cream this summer. I think the sorbets will be more refreshing that ice cream. But I digress.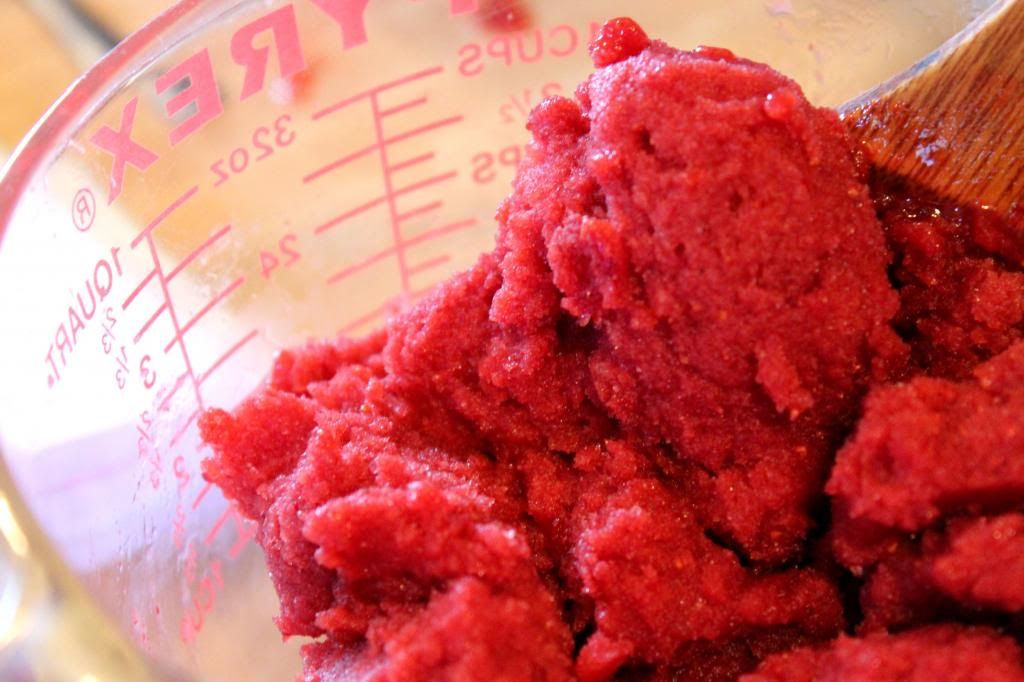 Pour strawberry purée into a large stainless steel saucepan. Add lemon juice and sugar. Stir to combine. If you are using frozen strawberries like I did, make sure you let the strawberry purée heat up a bit before adding the lemon juice and sugar. If you do this step in the opposite order, the sugar will solidify when the frozen strawberries hit the mixture and become a gelatinous mess at the bottom of the pot that will take a lot longer and a lot more stirring to get to re-dissolve. Do not ask how I know this. Just trust me on it.
Heat to 190°F over medium-high heat, stirring occasionally. Do not boil!
Remove from heat and skim off foam.
Ladle hot concentrate into hot jars, leaving ¼" headspace. Wipe rims. Adjust lids.
Process jars in a water bath canner for 15 minutes. Remove canner lid. Wait 5 minutes. Remove jars, cool, and store. Makes about 7 pints.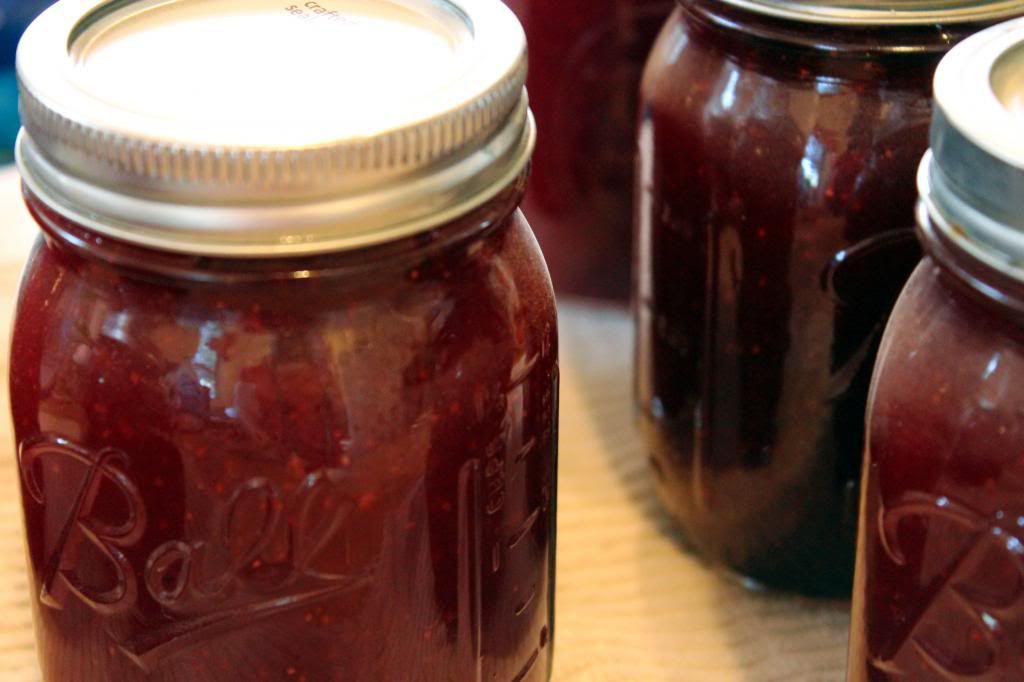 To reconstitute: mix one part concentrate with one part water, tonic water, seltzer, ginger ale, or lemon-lime soda.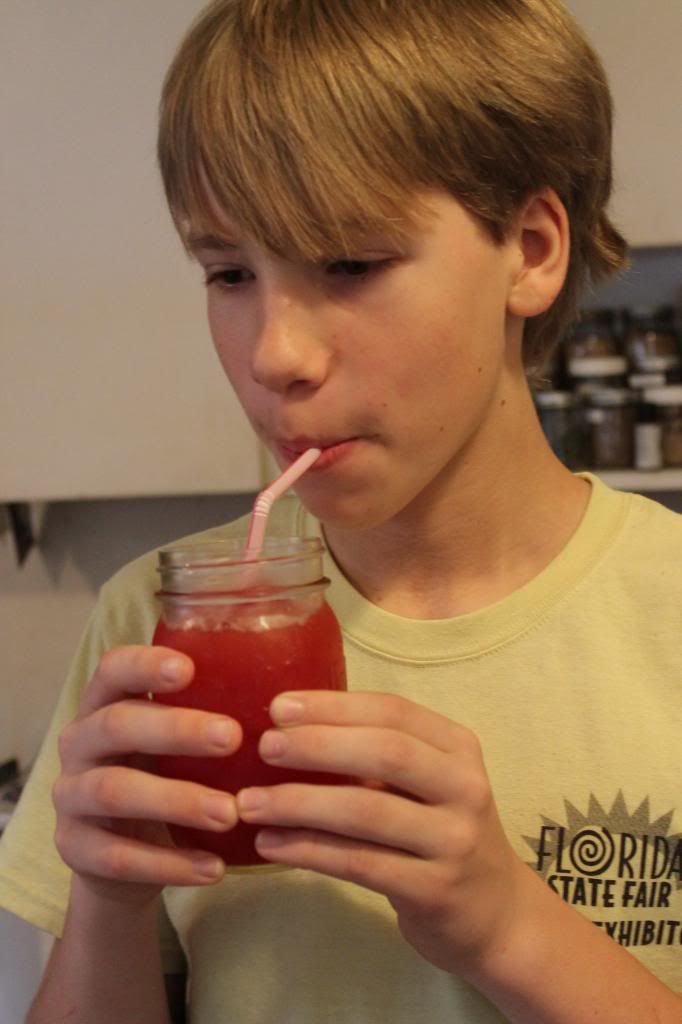 Thanks for stopping by! Since we drink water all the time, my family really enjoys this sweet treat occasionally. Notice that I called it a treat. Sugary drinks should be just that: a treat! It's a nice little pick-me-up in the middle of a long, hot day of yard work or some other physical project. Sweet drinks should never be part of everyday. Unless you're a football player doing two-a-days in August, you're not burning enough calories to justify drinking that much sugar everyday! Stick to water. You're body will be much happier that you did, and you'll appreciate the sweet stuff as a treat more.
Grace and peace be yours in abundance,