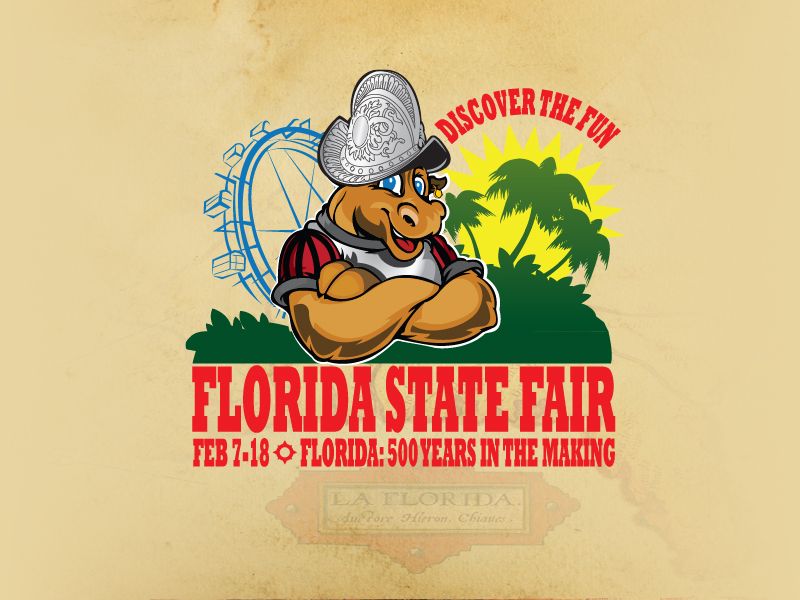 The
Florida State Fair
opens next week! Yay!! The Fair is more than funnel cakes and Ferris wheels for us. It's a time of education and inspiration. It's a time of "ooh-ing" and "ah-ing" over creative quilts, intricate woodworking designs, and amazing photographs. It's a time of "aw-ing" and sighing over goats nibbling shirt sleeves and fuzzy bunnies wiggling their noses. It's a time of art, music, and agriculture served up with a little fried food and fun on the side.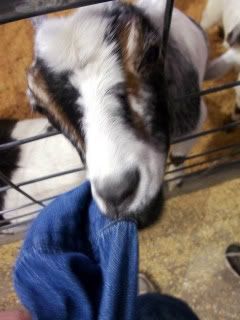 For the last couple of years we've been entering a few items in the different fair competitions. Jared enters his rabbits and participates in the rabbit skillathon and showmanship competitions and the baking competition. Colleen enters the craft, food preservation, photography, and baking competitions. I tend to stick to the food preservation competition, but I have been known to enter a photo or craft item or two.
This year, Jared has entered one of his rabbits' offspring who was born in March of last year. She's a sweet little doe who doesn't seem to mind lying on her back for showmanship. Colleen entered her senior year scrapbook, two photos, and a beautiful picture she quilled. I entered my usual 7 jars of things I canned, but this year, I added a pair of quilled earring and a quilled Christmas ornament. Yes, the Fair has an entire category dedicated just to Christmas!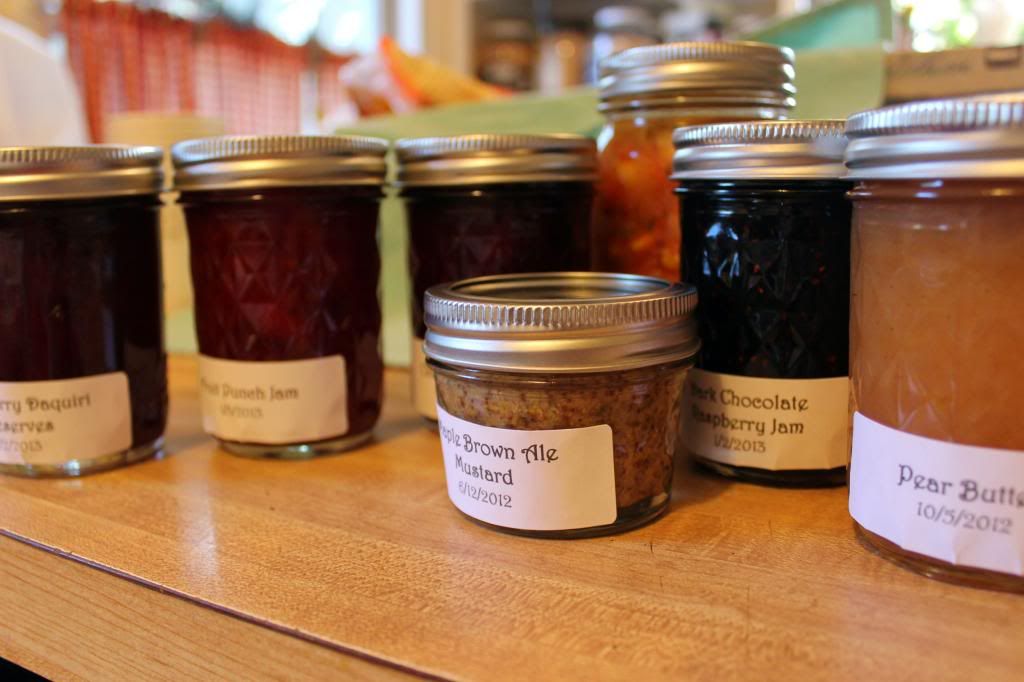 Last week, we dropped off our Family Living Competition entries and next week we take the rabbit, Jared's record book, and his poster (all required for the rabbit competition). On the way out from dropping off my jars, a young man stopped and asked me about my entries. He's part of my competition this year. And, my goodness, he entered some pretty creative things. Dagnabit! Now I'm sitting here, biting my nails, anxiously awaiting the Fair to officially open so I can see who took Best in Show! No, I'm not competitive at all. Actually, I'm not, but I do like that purple ribbon.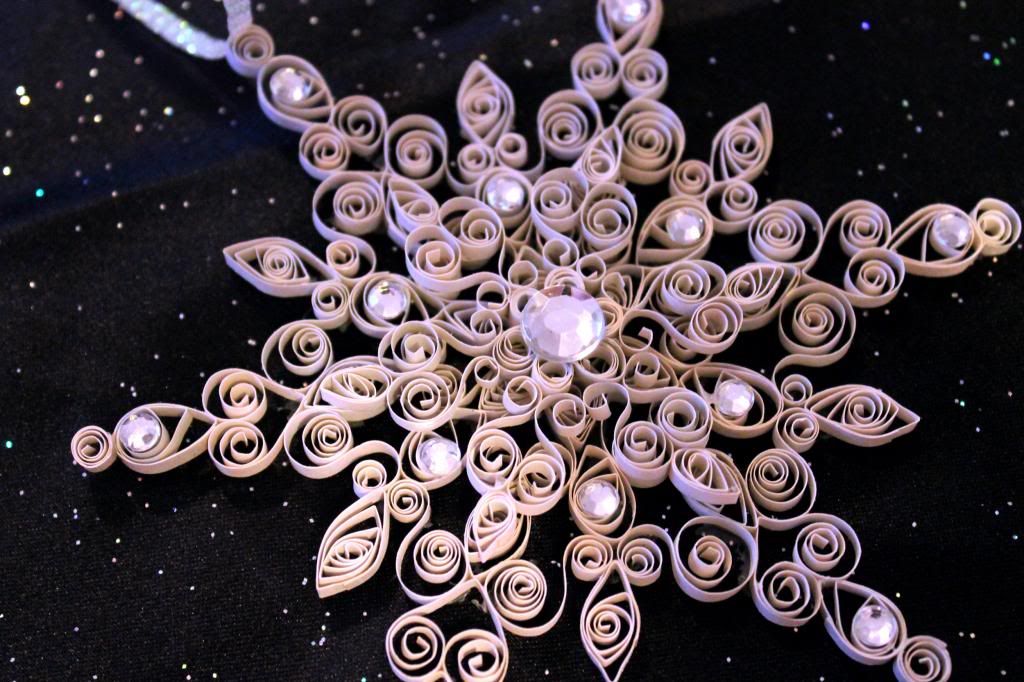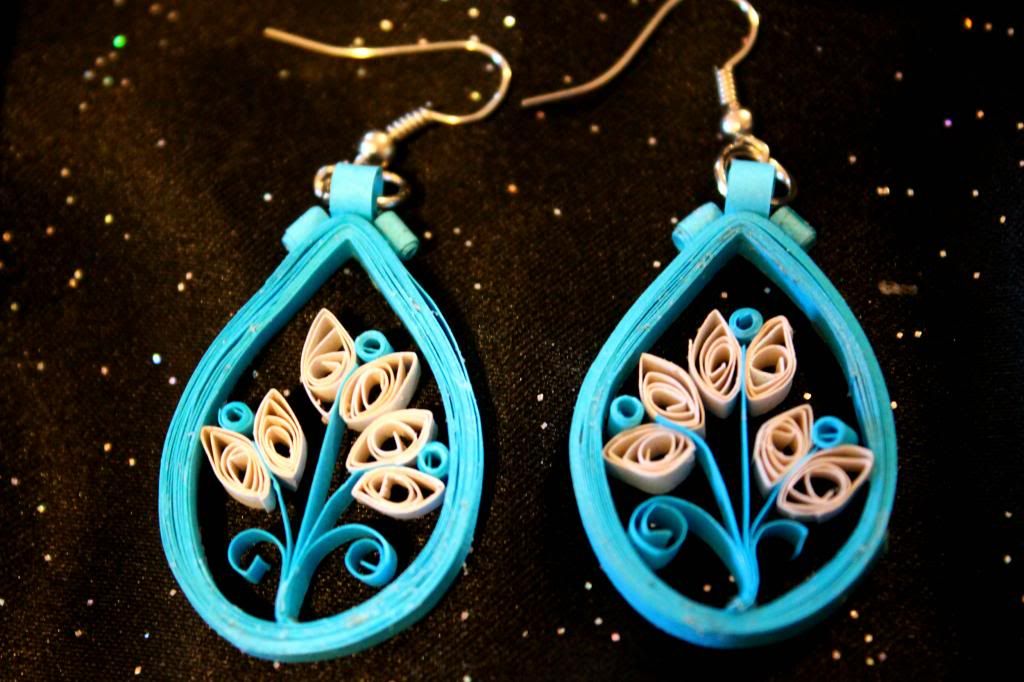 By the way, we really don't enter these competitions because we think what we create is all that amazing. We enter because these competitions motivate us to continuously improve what we do. I didn't pay as close attention to headspace or bubbles in my jars until I knew someone was going to be looking closely at them. Also, if people like us didn't enter these competitions, what would fair goers have to look at?!
Thanks for stopping by! Next week, we will wander around the Fair and be inspired. We'll eat some kind of fried weirdness and maybe even ride the Ferris wheel. We'll point and giggle at some bit of silliness and tap our toes at the Elvis Impersonators competition. We'll learn more about agriculture in Florida, and someone will once again stop me from putting a goat in my purse. And we'll have fun! Do you visit your State Fair? You should. You never know what you'll find. See you at the Fair!
Grace and peace be yours in abundance,