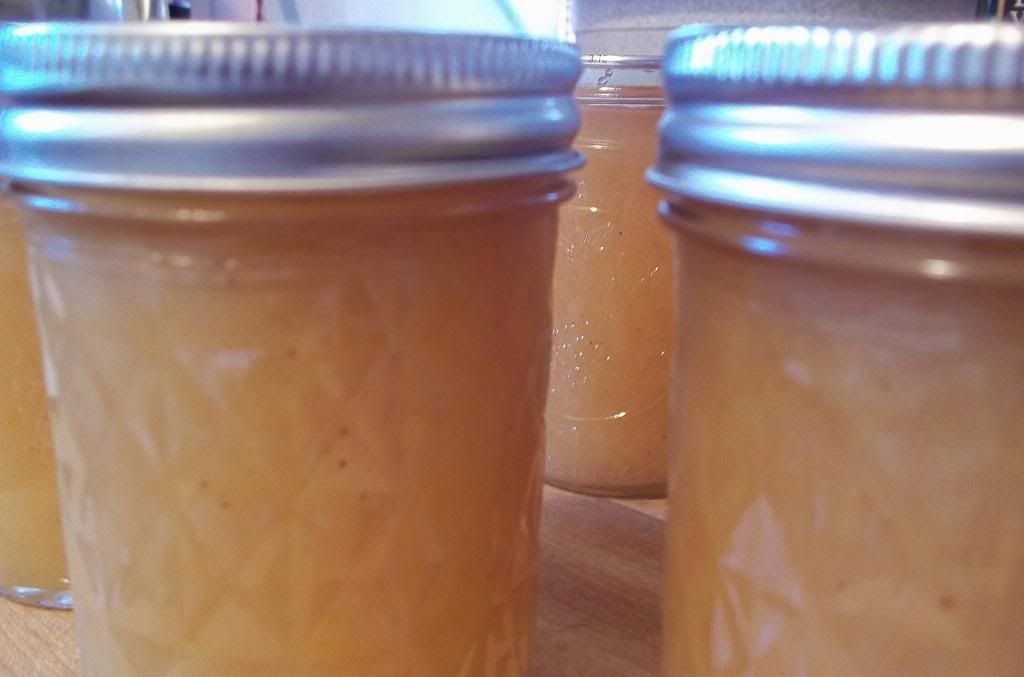 A couple of months ago, we walked into a wonder sale on pears at our favorite produce stand. Of course, we bought a ridiculous amount of them. After putting up several batches, I still had quite a few left, and they were ripening quickly. I found this Pear Butter recipe in the
® Blue Book Guide to Preserving
. Between the sugar and the very ripe pears, it turned out a little sweet for us, but the judges at the fair liked it so much that they gave it a blue ribbon.
20 medium ripe pears
4 cups sugar
1/3 cup orange juice
1 teaspoon grated orange rind
½ teaspoon nutmeg
Prepare canner and jars.
Quarter and core pears. Cook until soft, adding only enough water to prevent sticking. Press through sieve or food mill.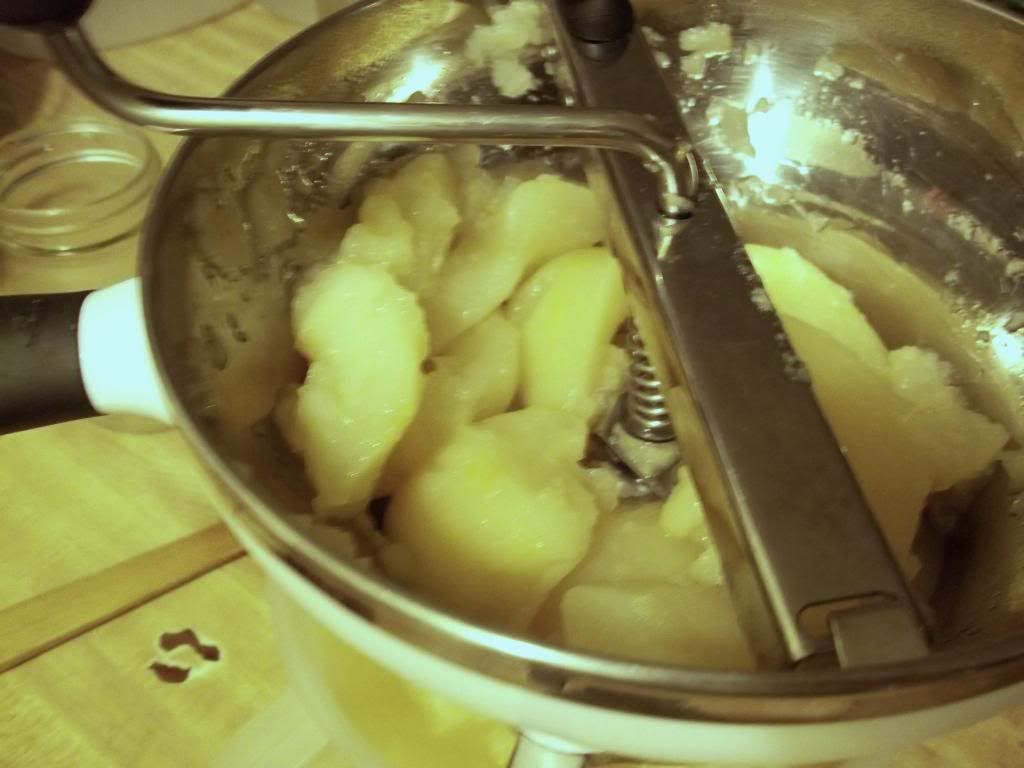 Place pulp in a large stainless steel saucepan. Add remaining ingredients. Boil gently for about 35 minutes, stirring frequently to prevent sticking and scorching.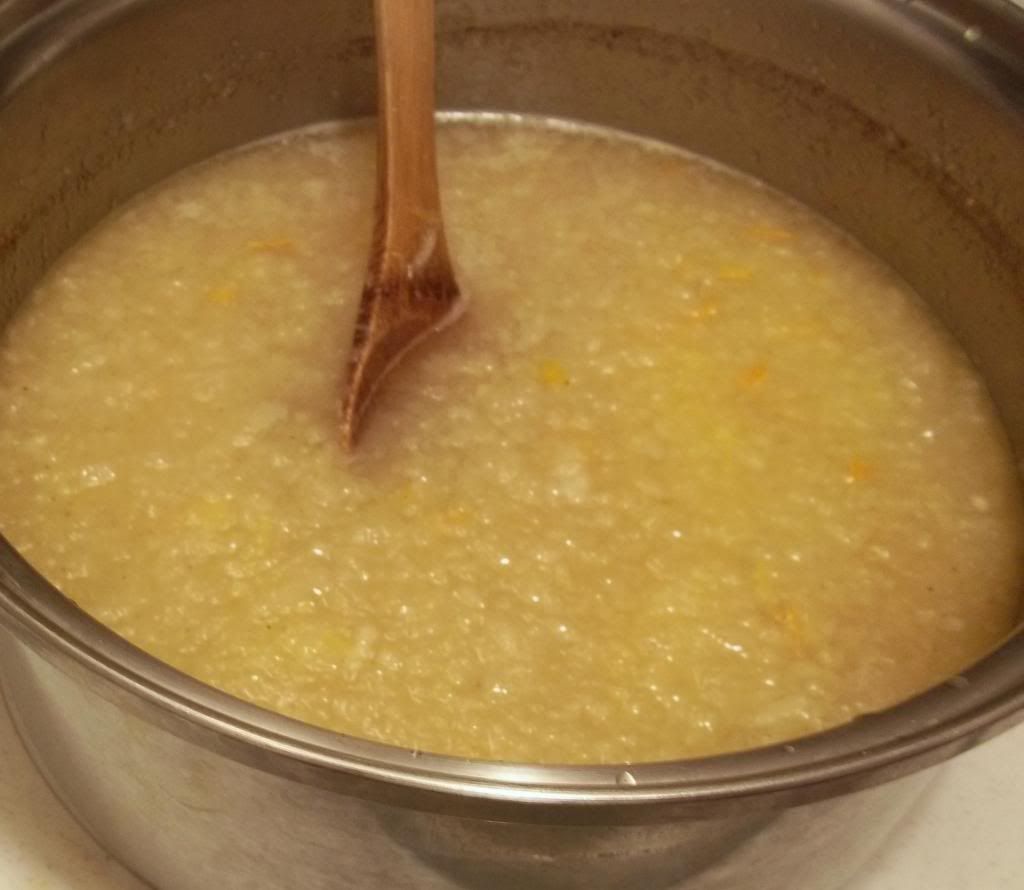 Notice how much the pear butter has cooked down in those 35 minutes.
Ladle hot pear butter into hot jars, leaving ¼ inch headspace. Remove air bubbles. Wipe rim. Center the lid on the jar, and twist ring onto jar until tight. Be careful not to over tighten.
Place jars in water bath canner. Jars must be completely covered with water. Bring to a boil and process for 10 minutes. Remove lid, and wait 5 minutes. Remove jars, cool, and store.